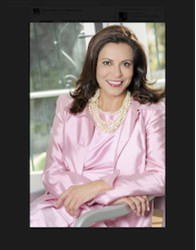 (PRWEB) January 29, 2015
The Haute Living Real Estate Network (HLRN) of HauteResidence.com is proud to recognize Catherine Marcus as a prominent real estate professional and the network's newest partner. HLRN unites a distinguished collective of leading real estate agents and brokers, highlighting the most extravagant properties in leading markets around the globe for affluent buyers, sellers and real estate enthusiasts.
About Haute Living Real Estate Network (HLRN):
Haute Living Real Estate Network (HLRN) of HauteResidence.com offers readers the most prominent directory of experienced realtors, brokers and luxury listings, and HLRN has grown to be the number one source for real estate news, residential developments, celebrity real estate news and more. Seeking an experienced interior designer? Hauteresidence.com is also home to Haute Design Network (HDN), a collective of celebrated interior designers that will help you decorate your new home or stage an active listing. Access all of this information and more by visiting: http://www.hauteresidence.com.
About Catherine Marcus:
Catherine Marcus, Senior Global Real Estate Advisor, has been a dynamic presence with Sotheby's International Realty since 2004, consistently ranking among the global agency's top ten producers and accomplishing sales of over $800 Million. She was among America's Top 250 Real Estate Professionals—an annual ranking sponsored by The Wall Street Journal—in 2003, and listed by the Wall Street Journal as one of the Top 100 agents in the United States.
Catherine sold the most expensive single-family home in United States History at over $100 Million in 2011, making her the most dynamic real estate powerhouse in the industry. With over 20 years of experience selling in the real estate, technology, and entertainment industries, there is not doubt of her talent to close a deal. Her ability to understand the market and the needs of her clients has proven her capability as an influential and results-driven realtor. Catherine prides herself in her ability to maintain solid relationships with her clients and make transactions seamless. She attributes much of her success to maintaining a strong work ethic, and having extensive knowledge on the Los Angeles real estate market.
Aside from her successful real estate career, Catherine is devoted to philanthropic work and has served as chair of several nonprofit committees for over 20 years. As an active member of the Los Angeles Opera Board of Directors, Marcus shares her passions of music and arts with her clients. She has also served as Board Member of The Arthritis Foundation for over five years and on the SF Opera Guild Board for 15 years. Catherine has proven abilities to produce positive results from each transaction. Through solid negotiation skills and marketing knowledge, she serves as an excellent resource to all her clients.
Catherine has been quoted extensively in national and international press (The Wall Street Journal, the BBC, LA Times), and has been a speaker at the World Affairs Council. So goes her favorite quote: "Being excellent today allows freedom tomorrow."
To learn more, visit Catherine Marcus's Haute Residence profile.