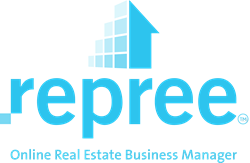 "Ratify will fundamentally change the way you look at Electronic Signatures and what you absolutely need and want in an eSignature solution" ~ Steven Kenway, CTO repree
Calgary, Alberta (PRWEB) January 29, 2015
At repree, our mission is to provide cutting edge technology solutions that enable real estate professionals to increase efficiency, productivity and profitability. As part of our ongoing efforts, repree is pleased to announce the general availability of our own electronic signature solution called Ratify.
"Electronic signature products are becoming more and more common and as a standalone product outside of the context of a business transaction the value they provide is questionable. We wanted to offer a solution where we could control the functionality and the user experience for our customers. Ratify is the first electronic signature solution for real estate professionals with multi-tagging and strikethrough features. We feel that Ratify will dramatically increase a REALTORS® efficiency and productivity," said Brent Lauinger, CEO of repree. "Of course, Ratify seamlessly integrates with the entire repree product suite which results in a better overall experience for our users. In addition we have given REALTORS® the choice to continue to use Docusign if that is their preference."
Ratify has been field tested by selected repree customers. In addition to security it also offers a number of features that other electronic signature solutions do not such as, Multi Tagging, Strikethrough, Editing a Document while in a Signing Session and, Ease of Password Protection of client signatures.
"I have been a part of the user group for Ratify from the very beginning and feel that this product, after having used other electronic signing solutions, will give our Agents the ability to increase their productivity and profitability in a way that other eSignature products cannot." ~ Roger Aresenault, Maxwell Realty
For more information on the features and benefits of Ratify and how it compares to other electronic signature products visit repree.com/ratifybyrepree.
Sign up for a free trial of repree at repree.com.