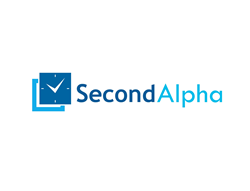 In a way, our decision to open an office in Cambridge reflects our commitment to Boston's vibrant community of entrepreneurs, angel investors and venture capitalists
New York, NY (PRWEB) February 24, 2015
Second Alpha Partners (http://www.secondalpha.com), a private equity firm focused on secondary investments in mature venture-stage, growth equity and middle market tech companies, today announced the official opening of an office on Kendall Square in Cambridge, MA. The new location expands Second Alpha's presence beyond its initial New York City office and supports the firm's growing activity in the Greater Boston area.
"The resurgence of entrepreneurship and tech investment over the last several years at all levels around Boston has created a wealth of opportunities for Second Alpha's liquidity solutions, said Managing Partner and co-founder Jim Sanger, who spent most of his investment career in the area. "The level of interest among savvy New England entrepreneurs and investors for the services and advice that a partner like Second Alpha can provide made opening the office a no-brainer."
"In a way, our decision to open an office in Cambridge reflects our commitment to Boston's vibrant community of entrepreneurs, angel investors and venture capitalists," added Managing Partner and co-founder, Richard Brekka. "We believe that our brand of highly-tailored liquidity solutions are important not only to individual stakeholders in private companies, but to the continued health and well-being of the entire innovation ecosystem as a whole. Liquidity is the lubricant that allows great private companies to grow."
Second Alpha makes secondary investments in North American private companies, structuring deals to purchase shares from existing shareholders. The firm crafts innovative capital solutions that help these shareholders exert greater control over the timing of exits. The firm offers shareholders liquidity without having to force companies with high-growth potential into M&A processes or public offerings before they, or the markets, are ready.
Second Alpha differs from most dedicated secondary firms in that it considers deals of all dollar sizes and can offer custom liquidity solutions for the full range of stakeholders in private companies. Second Alpha is open to unconventional secondary-linked deal structures including recaps, debt conversions and pay-to-play financings, and the firm is extremely data-driven in its approaches to deal sourcing and due diligence.
Second Alpha's new office in Cambridge overlooks Kendall Square and the MIT campus. The address for the firm's new office is:
245 First Street, Suite 1813
Cambridge, MA 02142
About Second Alpha Partners
Second Alpha Partners is a private equity firm focused on secondary investments and mainly purchases direct interests in private companies from existing shareholders. The firm also invests capital directly in private companies in tandem with making secondary purchases of shares. Second Alpha Partners has offices in New York and Cambridge, MA. For more information visit http://www.secondalpha.com.