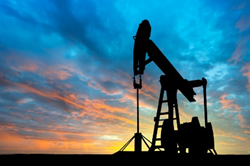 Oil prices have impacted the costs of materials and pricing has declined a bit, which is very good news for real estate buyers who are looking to build a new home in 2015.
Libertyville, IL (PRWEB) January 28, 2015
Southeast Discovery, a real estate consulting firm specializing in guiding Baby Boomers with their real estate needs in the two niche markets of retirement relocation and second homes in the Southeast region, recently noted several key effects of the decline in oil prices on those home buyers seeking relocation to the Southeast. These effects include shifting priorities in where Boomers are choosing to buy homes, and a reduction in housing materials and construction costs, which translates into greater purchasing power for home buyers.
Marian Schaffer, Principal and Founder of Southeast Discovery, noted that when gas prices were in the $4-a-gallon range from late 2013 into 2014, many of her clients seeking relocation to the Southeast made the conscious decision to buy a home or choose a community near major metropolitan centers for their proximity to quality medical care, robust dining and entertainment options, and easy access to cultural and sporting activities.
But with a decline in gas prices, demand for homes away from big cities is on the rise, especially among buyers who prefer a less urban environment. Studies show that the lower gas prices, the more apt real estate buyers are to purchase in the outskirts of a major city or metro area where real estate tends to be more affordable. "Many of our clients, who are Baby Boomers coming from major metro areas, welcome the idea of living in a less congested area, yet they want to have access to excellent health care and airport travel, which are usually found in cities. Now that gas prices are much lower, we are seeing real estate buyers less concerned with living on the outskirts of a city center," said Schaffer.
Declining crude oil prices are also beginning to have a ripple effect on other aspects of home building, home buying, and home selling. Experts in the banking, construction and federal government sectors feel the drop in crude oil prices will impact everything petroleum-based, from paint to PVC pipes, and from asphalt shingles to plastic furniture, according to Schaffer. As a result, the cost to manufacture home-building materials will soon start dropping and the costs to transport those materials will also dip.
"Clients who chose to build new homes in 2013 and 2014 saw building costs gradually increase. Now that oil prices have impacted the costs of materials and pricing has declined a bit, this is very good news for real estate buyers who are looking to build a new home in 2015," said Schaffer.
Schaffer noted that leading economic watchdog Deutsche Bank told CNBC in January 2015 that mortgage rates are beginning to drop ever-so-slightly due to lower oil prices, and expects the slide to continue in 2015, adding an additional 7% in buying power to the average home buyer. It also projected that the cost of building-related products will slide down.
"It's for these factors – declining oil prices, lower mortgage rates, and the continuation of Baby Boomers choosing to relocate at retirement – that we believe 2015 will be a rather strong year for the real estate markets in key areas that attract relocating retirees and second home buyers," said Schaffer.
About Southeast Discovery
Since 2004, Southeast Discovery has been a trusted resource for candid information and insight on communities, developments, and general real estate in the Southeast. Through its highly-ranked web portal, newsletter and blog and its one-on-one work with clients, Southeast Discovery helps buyers actively looking for a retirement or second home in the Southeast navigate the process of identifying the right area and community for their needs. To learn more, visit http://www.southeastdiscovery.com/.