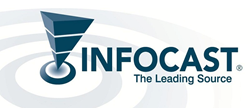 Leading networking and deal-making hub for the solar industry!
Los Angeles, CA (PRWEB) January 28, 2015
Infocast, the leading business intelligence and networking events producer in the solar industry, has finally announced this years' Solar Power Finance & Investment Summit, scheduled on March 23-26, 2015 at the favored Rancho Bernardo Inn in San Diego, CA.
Dramatic policy and regulatory developments are set to shape the solar landscape of the future. With the step down of the ITC at the end of 2016, there is now a rush to get projects completed beforehand. Similar to this uncertainty, many questions still remain surrounding yieldcos and the health of the industry players that translate to a general skepticism about the future of solar.
Infocast's Solar Power Finance & Investment Summit continues to provide a forum to discuss the strategic opportunities in solar development and the solar financing landscape. Speakers from Abengoa, Amergy Solar, Bank of America Merrill Lynch, California Public Utilities Commission, Citibank, First Solar, Keybanc Capital Markets, OneRoof Energy, Sol Systems, SunEdison, Vivint Solar, Washington Gas Energy Systems, along with many more, will be on-hand to once again make this event the leading networking and deal-making hub for the solar industry.
Attendees will have the opportunity to connect and mingle with senior-level solar and financial executives in an intimate setting that provides for an efficient, in-depth and focused networking experience. Moreover, it is one of the primary industry events where industry players come to stay abreast of the solar financing landscape.
For more information, to register or to join as a sponsor, visit the event website at infocastinc.com/solar or contact Infocast at 818-888-4444.
About Infocast
For over 25 years, Infocast has produced the highest quality events, tailored to the needs of the industries we serve. We intensively research the marketplace, pulling from an extensive network of experts to give you the information and connections to succeed.