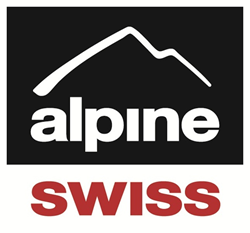 ...when a Food Pak is delivered to a family in need, there's so much more than food in that box...
Los Angeles, CA (PRWEB) January 28, 2015
Children's Hunger Fund announced today that Alpine Swiss has partnered with them to help deliver meals to hungry children in the US and around the world. Excited about the charity's brand new fundraising initiative, called Think Inside the Box, Alpine Swiss made their commitment to contribute 250 meals each day throughout 2015, for a total of 91,250 meals.
Think Inside the Box, Children's Hunger Fund's 2015 initiative to distribute 25 million meals to struggling families, launched on January 1 and will continue through December of this year hoping to meet the goal.
Since Spring of 2014, Alpine Swiss has made it part of their corporate culture to feed needy kids by supporting the work of Children's Hunger Fund. "Alpine Swiss culture is dedicated to giving back through charitable contributions in order to drive growth within our society. We are excited to "think inside the box" this year by donating 250 meals every day," says Alpine Swiss' spokesperson. "We appreciate our customers, who make it possible for us to commit to this level of contribution. Without them, none of this would be possible"
Children's Hunger Fund provides Food Pak boxes to suffering families around the world. Each 20-pound box contains about 48 meals with each meal costing only 25 cents to provide. These boxes are delivered to the homes of needy families by trained volunteers from within their own communities.
"We want people to Think Inside the Box because when a Food Pak is delivered to a family in need, there's so much more than food in that box," say Children's Hunger Fund's Founder and President Dave Phillips. "The box also contains a relationship with a trained volunteer from their own community who can come alongside the family and provide other means of help. But it all starts with the box."
Updates on the progress of Think Inside the Box can be followed at ChlildrensHungerFund.org/THINK.
# # #
Children's Hunger Fund was founded 24 years ago in the greater Los Angeles area to serve needy children. Since then, 99% of total contributions—over 1 billion dollars in food and other aid—has been distributed through programs serving more than 20 million children across America and in more than 72 countries around the world. Close to 20,000 volunteers are utilized each year to maximize their reach and impact while minimizing overhead. Children's Hunger Fund strives to operate with total financial integrity and efficiency and is listed by CharityNavigator.org, MinistryWatch.org and Forbes.com as one of the most cost-effective charities in the nation. More info at ChildrensHungerFund.org.
Founded with a promise of service and value to our customers, Alpine Swiss Branded products bring you the most sought after looks in Clothing, Footwear & Accessories. Alpine Swiss has a strong commitment to social awareness and giving back & hope that its business can represent a better future. Throughout the years, a portion of Alpine Swiss sales have been earmarked to be donated to organizations whose goals are to help those who need the most. You can view the collection at http://www.alpineswiss.com and make purchases at http://www.alpineswissusa.com.
https://twitter.com/AlpineswissUSA
https://www.pinterest.com/alpine0496/
https://www.facebook.com/pages/Alpine-Swiss/
http://wanelo.com/alpineswiss