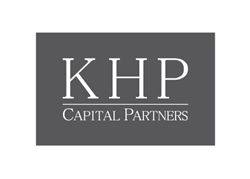 San Francisco, CA (PRWEB) January 28, 2015
KHP Capital Partners (KHP), today announced its formation as the successor company to Kimpton Hotels & Restaurants' fund management business. KHP is owned and operated by three former Kimpton executives: Mike Depatie, former Chief Executive Officer; Ben Rowe, former Chief Financial Officer and Joe Long, former Chief Investment Officer at Kimpton.
KHP is the continuation of a 10 year-old hospitality real estate private equity business, with a highly successful track record spanning three discretionary hotel real estate equity funds, totaling over $560 million of equity invested in 30 boutique hotels, with a combined real estate value in excess of $1.5 billion. KHP will implement value-add investment strategies and continue to invest in boutique and independent hotel opportunities in primary and secondary cities throughout the U.S., as well as in select resort locations.
For over a decade, Depatie, Rowe and Long led Kimpton's private equity business while also overseeing the company's hotel and restaurant management business. Several additional members of the core team responsible for Kimpton's hotel investments have joined KHP, including Judy Miles, Kimpton's former General Counsel and 15 former Kimpton associates, including senior members of the acquisitions, asset management, construction, finance, and accounting teams.
"It is an optimal time to launch KHP Capital Partners," explains KHP Managing Partner, Mike Depatie. "There are significant investment opportunities in the upscale and upper-upscale boutique lodging sector and we are fortunate to have an existing platform of success and proven team expertise from which to build."
In conjunction with the sale of Kimpton to Intercontinental Hotel Group (IHG) on January 16th, KHP assumed responsibility for the asset management of the remaining hotels in Kimpton's three active funds: KHP Fund I, II, and III (collectively the "KHP Funds"), including 17 operating Kimpton hotels and four additional hotels in development; total assets under management currently exceed $600 million.
KHP will capitalize on the team's proficiency in hotel operations and development, focusing on the acquisition of existing independent and boutique hotels, renovation and repositioning opportunities, adaptive reuse and select new development in the boutique and independent hotel space. KHP will continue to work with Kimpton on new projects and will also seek opportunities with other best in class managers and brands in the boutique lodging space.
The company will continue to be based in San Francisco.