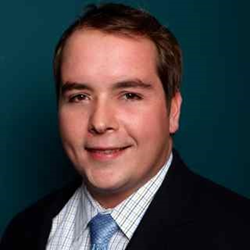 We are excited to offer this zero risk offer
Austin, Tx (PRWEB) January 28, 2015
Certification Game, Inc. announced today that they are offering pre-sale pricing on their first course, the Support Center Analyst training course, which will allow buyers to save 50 percent off the regular price. The pre-sale opportunity is available for a limited time and ends on April 1, 2015.
The team at Certification Game, which started operations in October, has been busy working on the launch of the Support Center Analyst training course. This course will help prepare students to pass the *HDI's Certification Support Center Analyst Certification Exam.
The company decided to launch with the Support Center Analyst training course because Ron Muns, co-founder and CEO of Certification Game, founded the Help Desk Institute (now HDI), the global association for the IT technical support industry and is the premiere subject matter expert.
The standard price for the Support Center Analyst training course is $350 per student. The pre-sale price will be as low as $149, representing more than 50 percent off the list price.
Certification Game is also offering a 100% money back guarantee if customers don't feel that the course meets their needs or expectations. As a part of the pre-sale, customers are encouraged to provide recommendations in the course design. The sooner companies engage with Certification Game, the more impact they can have.
Cole Leslie, co-founder of Certification Game, said, "The pre-sale opportunity allows the community at large to not only receive a deep discount, but they can be involved in the development of Certification Game from the beginning. We can't wait to launch our first product and we know our customers can't either!"
Those interested may go to the Certification Game website or call 512.535.2179 and request the pre-sale offer. The opportunity is only available until April 1, 2015.
About Certification Game, Inc.
Certification Game, Inc. is an Austin, Texas based company that is focused on building online training courses to prepare learners for professional certifications. The concept of the company is 'Serious Learning, Not So Boring,' with a focus on building certification courses that will help the learner qualify for a new job or promotion via professional certifications. Uniquely, Certification Game courses incorporate game mechanics in order to make learning more fun and engaging for the participant. The founders, Ron Muns and Cole Leslie, come from the IT service management and green energy fields respectively.
*HDI is a registered trademark of UBM, LLC. HDI is a part of UBM Tech, a division of UBM, LLC.