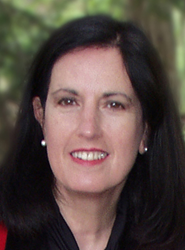 An amazing, tour-de-force literary work completely unlike anything I have ever read.... People will be studying and talking about 'The Winter Boy' for years to come."
Wilkes Barre, PA (PRWEB) January 29, 2015
Continuing on her book tour, Sally Wiener Grotta will appear this Saturday, January 31st , 2:00 PM to 4:00 PM at the Wilkes Barre PA Barnes & Noble (421 Arena Hub Plaza). She will be signing copies of her critically acclaimed new novel "The Winter Boy" which will be available for sale.
*About "The Winter Boy"
Reminiscent of Margaret Atwood, Mary Doria Russell and Ursula K. LeGuin, "The Winter Boy" explores important political and social issues within a dynamic, character-driven otherworld, wrapped up in masterful storytelling. A "Bookwatch" Reviewers' Choice, "The Winter Boy" has been receiving rave reviews from book reviewers and bloggers.
"...a great book... in the 'must read' category for anyone who enjoys a cultural fantasy..." ~Charline Ratcliff, Seattle Post-Intelligencer
In "The Winter Boy," a cloistered society of widows has forged a centuries-long peace by using storytelling, reason and sexual intimacy to train young men destined to be leaders. But a new widow's first season with a "problem" boy erupts into conflict, anger and danger, when she uncovers a web of conspiracies that threatens his life and could destroy their entire society.
"...a deeply thoughtful book... very engrossing" ~Kelly Jensen, SFCrowsnest
"An amazing, tour-de-force literary work completely unlike anything I have ever read.... People will be studying and talking about 'The Winter Boy' for years to come." ~Wendy Delmater Thies, Abyss and Apex Magazine

Availability of "The Winter Boy"
Published by Pixel Hall Press in hardbound, paperback and all eBook formats, "The Winter Boy" is available from all bookstores including Amazon, Barnes & Noble and Apple iBookstore.
Reviewers and bloggers interested in reviewing "The Winter Boy" should contact Cynthia Dadson, Director of Marketing & Communications of PIxel Hall Press (Cynthia[at]PixelHallPress[dot]com) to request a review copy.
About Sally Wiener Grotta
Sally Wiener Grotta is a consummate storyteller, reflecting her deep humanism and appreciation for the poignancy of life. As an award-winning journalist, she has authored hundreds of articles, columns, essays and reviews for scores of glossy magazines, newspapers, journals and online publications. She has also written numerous non-fiction books. Her fiction includes "Jo Joe," a Black Bear, Pennsylvania novel. A member of the American Society of Journalists & Authors, Sally Wiener Grotta is a frequent speaker at conferences, schools and other organizations on storytelling, creativity, and the business of writing.
Pixel Hall Press is a relatively new, old-fashioned small publishing house whose focus is on discovering literary gems and great stories that might otherwise be overlooked. Our mission is to publish books that energize the imagination and intrigue the mind, and to be a conduit between readers and provocative, stimulating, talented authors.
In this era of digital technology, Wall Street involvement and merger mania, many mainstream publishers seem to have lost sight of core principles and the purpose of publishing. At the other end of the spectrum is the veritable avalanche of self-published books that are notoriously uneven in quality. Small boutique imprints like Pixel Hall Press are reclaiming the heart and soul of publishing by reviving the idea that a publisher's "raison d'être" is finding and nurturing great writers, and to provide readers with beautiful, meaningful, truly enjoyable books.