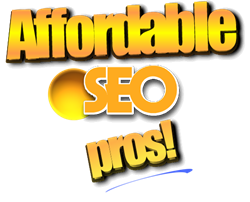 Our new responsive website designs are perfect for a business looking to stand out in the market, with up to date technology designed for smart phones and PC's.
Denver CO (PRWEB) January 28, 2015
Eye to Ad Media is a digital marketing agency with a global reach and a comprehensive list of services. One of the skills featured prominently on that list is web design. The website development team has used its talent to practice what it preaches and has just introduced a new design for its own site. The new design was created to update information on the firm's expanding services and to incorporate changes which make the site more mobile friendly, enabling faster load times, easier navigation and increased security.
The redesigned site is in operation now, with specific sections on internet marketing, web design, Ecommerce, and custom business solutions. There are also lists affording easy one-click access to information on subjects within these such as branding and logo creation, business plans, graphic design, internet advertising, web hosting and much more. The diverse needs of different types of businesses and different types of campaigns dictated this approach which is given greater depth by the availability of one-on-one consultation with staff members.
Consultants are dedicated to the company goal of directing consumers' eyes to client ads and websites, and they will work with businesses to build the right package for their project. Whether it's one requiring a single service such as search engine optimization, or a combination of several media types such as TV broadcasting, copywriting and pay per click campaigns. Advisors are always ready to help with recommendations for set and forget marketing, conversion tracking, buying domains, SSL security and many other services. It is very important to define the target audience for a project to be implemented correctly and effectively. The ability and willingness of the company experts to be sure that is clear before finalizing a package is just one element of the excellent customer service given all clients regardless of the size of the project.
This unique media company is smaller in size, but offers clients a global reach with powerful advertising programs that are designed with customer conversions in mind. They offer non obligatory, no cost initial consultations and encourage visitors to visit http://www.EyeToAd.com or call the phone number provided within this article. The company services businesses nationally and in Canada for a majority of their services. They provide top notch, reliable hosting, URL registration and some SEO services internationally.
Contact Information:
Zach Wennstedt
www(dot)EyeToAd(dot)com
1-800-481-8638