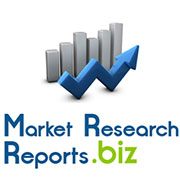 Albany, NY (PRWEB) January 28, 2015
With rapid economic development and enhanced industrialization in China, the air pollution is worsening, while environmental control measures become increasingly stringent. China has already turned to be the world's largest NOx emitter, and flue gas denitrification has become an important task following desulfurization. In 2013, the NOx emission went down 4.7% year on year to 22.274 million tons, thanks to denitration policies implemented by thermal power plants.
View Full Report at http://www.marketresearchreports.biz/analysis/242440
As of June 2014, China's installed generating capacity totaled 1.3 billion kilowatts, of which thermal power installed capacity reached 880 million kilowatts with a share of 67.7% which was lower than before. Thermal power consumes about 1.7 billion tons of coal each year, and discharged 8.8 million tons of NOx (accounting for 39.5% of the total NOx emission) in 2013. In view of this, the government has introduced compulsory measures to require all the existing thermal power plants and the ones under construction to install denitration equipment. Therefore, China's denitration construction will reach a peak during 2012-2015. In H1 2014, the new thermal power denitration units had 120 million kilowatts, and the installed denitration capacity amounted to 550 million kilowatts, equivalent to 62.5% of the total installed capacity of thermal power, showing huge potentials.
Download Detail Report With Complete TOC at http://www.marketresearchreports.biz/sample/sample/242440
As for the denitration project construction, GuodianLongyuan ranked first in the cumulative installed capacity which was put into operation in 2013, enjoying the largest share 21% and followed by China Huadian Engineering with 8% and Datang Technology with 7%. These enterprises are environmental protection companies subject to power generation groups. Given SCR denitration catalysts occupy 40% of the total denitration renovation costs and the future demand is great, a large number of enterprises are actively creating or expanding capacity herein.
In 2014, China's SCR denitration catalyst capacity exceeded 400,000 m3, of which 50,000 m3 / a and 40,000 m3 / a came from China's largest SCR denitration catalyst suppliers -- Tianhe Environmental Engineering and Datang Nanjing Environmental Protection respectively. Jiangsu Longyuan, Jiangsu Wonder and other companies had the respective capacity of about 20,000 m3 / a.
About MarketResearchReports.biz:
Marketresearchreports.biz is the most comprehensive collection of market research reports, supporting clients' market intelligence needs with over 100,000 market research reports, company profiles, data books, and regional market profits in its repository. We also offer consulting support for custom market research needs.
Our document database is updated by the hour, which means that our customers always have access to fresh data spanning over 300 industries. From Fortune 500 companies to SMEs, Marketresearchreports.biz has built a veritable reputation for fulfilling the most exacting market research needs.
Contact:
State Tower
90 State Street,
Suite 700, Albany
NY 12207, United States
Toll Free: 866-997-4948
Email: sales(at)marketresearchreports(dot)biz
Browse Blog at https://businessmonitorinternational.wordpress.com/