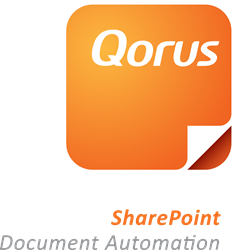 New York, United States of America, 29 January 2015 (PRWEB) January 29, 2015
In the last quarter of 2014, Qorus Software, moved Qorus Breeze Proposals to Microsoft Azure: Microsoft's Cloud Computing Platform that enables organisations to quickly build, deploy and manage applications and services through a global network of Microsoft-managed data centers.
What does this mean for Qorus and their customers?
Microsoft Azure is a global, enterprise-grade cloud platform offering compute, storage, data, networking, and app services. With Azure, Qorus can span multiple data centers which allows for improved business continuity and disaster recovery for its secure multi-tenant environments. The multi-tenant architecture ensures that stored customer data is not accessible or compromised by any other organisation while the geographical spread and redundant hardware promises a quick recovery from unexpected hardware failures or any other potentially disastrous events.
Azure allows Qorus to keep data safe as a consequence of backing up to multiple databases in different locations, thereby allowing customers the confidence to run their businesses with confidence. In addition, the ability to scale on-demand resources, in real-time, is of significant benefit to Qorus customers as a result of adding additional capacity to ensure all applications are running smoothly. You don't ever have to worry about running out of server capacity as virtual hard disks can be moved between on-premise and cloud servers with Azure's System Center.
Internal redundancies have also been reduced, offering fewer limitations and allowing Qorus to manage their offering on top of Microsoft provisions. Because of the agility of Microsoft Azure deployment is faster, eliminating the need to buy and maintain on-site hardware, thereby helping to reduce costs.
Faster time to market, reduced costs, increased scalability and greater flexibility and creativity, makes Azure an obvious choice for Qorus.
More information on Microsoft Azure Security and Compliance can be found online at the Microsoft Azure Trust Centre
ABOUT QORUS SOFTWARE:
Qorus Software is a global provider of document and proposal automation solutions for Microsoft Office and SharePoint. We help organizations to significantly reduce costs, as well as the time and effort required to generate customized documents while improving the quality and accuracy of content. Our software also greatly reduces the potential for human error and formatting issues, improves the adherence to corporate guidelines, and consistency in branding and style, helping you to create great looking documents in a fraction of the time.
Qorus Software is a Microsoft Gold Partner (Application Development) whose clients span industries such as financial services, insurance, telecommunications and IT companies, and has offices in the United States, United Kingdom, and South Africa.
Generate better documents and presentations faster! Visit our website to schedule a demo or contact us for more information.
For more information:
Senior VP of Marketing
hthompson(at)qorusdocs(dot)com
For more information on partnering with Qorus Software:
Channel Director
mrevsbech(at)qorusdocs(dot)com