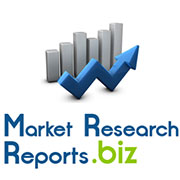 Albany, NY (PRWEB) January 28, 2015
The report on M2M, IoT, and wearable technology ecosystem measures the market size, studies the ecosystem developing around each product segment and regional market, estimates the growth of the market in the five years from 2015 till 2020, and offers plans to key players to capitalize on the proliferating demand for smart glasses and other forms of wearable technologies.
View Full Report at http://www.marketresearchreports.biz/analysis/232543
Wireless carriers are increasingly exploring new options to generate revenue as the market is saturated with data and consumer voice services. Most of them are trying to grab the lucrative opportunity of providing network connectivity for Machine to Machine devices such as connected cars, smart meters, digital signage, and healthcare monitors. Though the M2M, IoT&wearable technology ecosystem experienced a slump in average revenue per user, the M2M segment made up for it by generating revenue from verticals such as healthcare, utilities, transportation, automotive, logistics, retail, consumer electronics, and public safety.
The key growth driver for the M2M, IoT, and wearable technology ecosystem is growing commercialization of wearable technology. Mobile manufacturers are making heavy investments in wearable devices to offset the plummeting profits from traditional revenue sources such as tablet and smartphone markets. This has resulted in a market full of smart bands, smart watches, and other such wearable devices that are nearly as efficient as mobile applications.
Download Detail Report With Complete TOC at http://www.marketresearchreports.biz/sample/sample/232543
Research suggests that M2M and wearable devices segments will help carriers pocket revenue of US$116 billion with network connectivity by 2020, recording a CAGR of more than 40% between 2015 and 2020. With a host of opportunities, several wireless carriers are looking at using wearable technology with their M2M offerings, which will help them tap vertical markets and consumers.
The report on M2M, IoT & wearable technology ecosystem gives an accurate assessment of the primary market drivers, the extent of investments, challenges faced by this market, vertical market opportunities, value chain analysis, segment analysis, and projections for the future. In addition to this, the report also gives a Porter's five forces analysis on the market, which helps in understanding the threats from new entrants, threat from substitute products and services, bargaining power of consumers, bargaining power of suppliers, and the intensity of competitive rivalry.
Explore All Signals And Systems Telecom Market Research Reports at http://www.marketresearchreports.biz/publisher/45
The report on M2M, IoT, and wearable technology ecosystem further sheds light on key players in the market, covering their financial outlook for the next five years, their investment plans and potential, possible mergers and acquisitions within the industry, etc. It also provides a list of existing products in the pipeline, and the scope for research and development. The report covers quantitative data with numeric forecasts, graphs, and other diagrams.
Some of the companies studied in this report are BMW, 4D Force, 7 Layers, Air Products, Airbiquity, Amazon, Amadeus, Amiigo, Cisco, Citizen, CommandWear, and Public Services Wireless amongst others.
Related Reports
The SDN, NFV & Network Virtualization Bible: 2015 - 2020 - Opportunities, Challenges, Strategies & Forecasts
View Full Report at http://www.marketresearchreports.biz/analysis/232292
Driven by the thriving ecosystem, SNS Research estimates that the SDN, NFV and network virtualization market will account for nearly $10 Billion in 2015 alone. Despite barriers relating to standardization and co-existence with legacy networks, SNS Research estimates further growth at a CAGR of 37% over the next 5 years.
Download Detail Report at http://www.marketresearchreports.biz/sample/sample/232292
This report presents an in-depth assessment of the global SDN, NFV and network virtualization market. In addition to covering underlying technology, key market drivers, challenges, future roadmap, value chain analysis, use cases, deployment case studies, company profiles, product strategies and strategic recommendations, the report also presents comprehensive forecasts for the market from 2015 till 2020. The forecasts are individually segmented for 10 individual submarkets, 2 user base categories, 7 use case categories, 6 geographical regions and 34 countries.
The Public Safety LTE And Mobile Broadband Market:2012-2017
View Full Report at http://www.marketresearchreports.biz/analysis/232282
Considering its thriving ecosystem, spectrum flexibility and performance metrics, public safety organizations worldwide recognize LTE as the de-facto standard for mission critical mobile broadband communications. With spectrum already allocated, public safety agencies in the Middle East and the U.S have already begun to operate private LTE networks. Signals and Systems Telecom estimates that the installed base of private public safety LTE base stations (eNode Bs) will reach nearly 80,000 globally by the end of 2017, following a CAGR of nearly 80% between 2012 and 2017, and will serve more than 1 Million private public safety LTE subscribers worldwide.
Download Detail Report With Complete TOC at http://www.marketresearchreports.biz/sample/sample/232282
However it is important to note that the transition to LTE is one of the will be one of the most complex technical changes the public safety communications industry will ever witness and will present challenges in its own rights. Furthermore spectrum, regulatory and budgetary issues in certain regions such as Europe will delay large scale deployments
About MarketResearchReports.biz:
Marketresearchreports.biz ( http://www.marketresearchreports.biz/ ) is the most comprehensive collection of market research reports, supporting clients' market intelligence needs with over 100,000 market research reports, company profiles, data books, and regional market profits in its repository. We also offer consulting support for custom market research needs.
Our document database is updated by the hour, which means that our customers always have access to fresh data spanning over 300 industries. From Fortune 500 companies to SMEs, Marketresearchreports.biz has built a veritable reputation for fulfilling the most exacting market research needs.
Contact:
Atil Chaudhari
State Tower
90 State Street,
Suite 700, Albany
NY 12207, United States
Toll Free: 866-997-4948
Email: sales(at)marketresearchreports(dot)biz