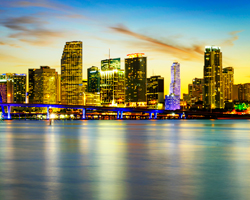 IEC has a specific role to play in the development of Smart City Standards.
Geneva, Switzerland (PRWEB UK) 30 January 2015
Cities are central to any solution to global economic, social, energy or environmental challenges. Without a coherent strategy to run cities more efficiently, the global targets on greenhouse gas emissions and the ambitions for sustainable growth cannot be achieved.
The IEC (International Electrotechnical Commission), with the Centre for European Policy Studies (CEPS) as principal partner, has produced a White Paper aimed at identifying ways to orchestrate infrastructure for sustainable Smart Cities. This White Paper explains the what, who and how of Smart City development.
By 2050, it is projected that 67% of the global population will live in cities. Smart Cities are necessary to reduce emissions and to handle this rapid urban growth. However cities, as we know them, are faced with a complex challenge – the traditional processes of planning, procuring and financing are not adequate for the needs of Smart Cities. Their development requires the right environment for smart solutions to be effectively adopted and used.
Electricity is core in any urban infrastructure system and the key enabler of cities development, so IEC has a specific role to play in the development of Smart City Standards. Delivering the full value of Standards to accelerate the development of Smart Cities and lower its costs also clearly needs a strong collaboration of all city stakeholders.
"If cities don't improve and become more efficient, energy and climate policy objectives can't be achieved," said Dr Jorge Nunez from CEPS.
Frans Vreeswijk, IEC General Secretary and CEO, underlined: "It is vital to bring all important city stakeholders to a neutral table to work together to ensure the quality of life of the hundreds of millions who live in cities."
This White Paper explains what it needs to move cities to greater smartness. It calls for a wide collaboration between many stakeholders, including other international standardization bodies to ultimately lead to integrated, cost-efficient, and sustainable solutions.
The development of this White Paper was led by the IEC MSB (Market Strategy Board) project team on Smart Cities in cooperation with CEPS. The MSB brings together the CTOs of leading international organizations.
The White Paper can be downloaded from:
http://www.iec.ch/whitepaper/pdf/iecWP-smartcities-LR-en.pdf
Or, with the option of requesting printed copies, at:
http://www.iec.ch/whitepaper/smartcities/
On Tuesday 27 January "Orchestrating Infrastructure for Sustainable Smart Cities" was launched in Brussels, with Mark Van Stiphout, Deputy head of unit - DG Energy C2 - new energy technologies, innovation and clean coal; Claude Breining, Schneider Electric, Project Leader; and Jorge Núñez Ferrer, CEPS, Project Partner Leader.
Presentations from the launch can be accessed here
1 The New Climate Economy Report, The Global Commission on the Economy and Climate, Sept 2014, http://newclimateeconomy.report/