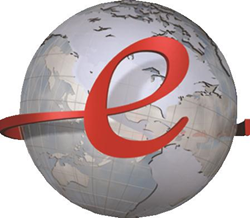 "There are some amazing topics on MD&M's agenda this year".
Germantown, WI (PRWEB) January 28, 2015
Ellsworth Adhesives, a global distributor of adhesives, specialty chemicals and dispensing equipment, is pleased to announce that they will be exhibiting at this year's MD&M West event at Anaheim Convention Center in Anaheim, CA. on February 10-12, 2015.
Ellsworth Adhesives will be displaying the latest technology of adhesives, sealants, lubricants, coatings, and dispensing equipment for the Medical Device industry in Booth 3343.
Celebrating 30 years, MD&M West is America's largest Medtech event. MD&M West is well known for being the event that offers direct access to industry-leading suppliers, networking opportunities, comprehensive educational content, and the latest products and cutting-edge technologies in the world of medical design and manufacturing.
Jay Richardson, Director of Sales, commented, "There are some amazing topics on MD&M's agenda this year. We're looking forward to this exciting event. It's a great opportunity for us to meet with industry manufacturers. Our Engineered Sales Representatives will be available at the show to answer any questions on projects and applications that require an adhesives or dispensing solution".
Ellsworth Adhesives offers the world's most comprehensive selection of products and services; and has more than 50 Engineered Sales Representatives in North America and more than 150 Engineered Sales Representatives globally. Through their wide variety of Value-Added services, they aim to fulfill adhesive needs, from initial technical advice through customized product fulfillment. They strive to help their customers achieve maximum productivity with lower total cost in their manufacturing processes by offering valued services and solutions, and delivering quality products from world-class suppliers. Ellsworth Adhesives is an ISO 9001:2008 and AS9120:2002 registered company.
For more information on Ellsworth Adhesives, visit http://www.ellsworth.com or call 1.800.888.0698.
About Ellsworth Adhesives
Ellsworth Adhesives is a distributor of adhesive products and equipment. Ellsworth Adhesives is a value added supplier of adhesives, sealants, coatings, encapsulants, tapes, releases and lubricants from leading international manufacturers including 3M, Bostik, Dow Corning, Dymax, Emerson & Cuming, Fisnar, Henkel Loctite, Humiseal, Lord, Permabond, Sulzer, Techcon and many others and offers the most comprehensive level of technical expertise available. Ellsworth Adhesives operates sales offices and warehouses in the United States, Canada, Mexico, United Kingdom, France, Spain, Germany, Sweden, Denmark, Brazil, Australia, China, Malaysia, India, Vietnam, and Thailand. Ellsworth Adhesives can be contacted directly at 1-800-888-0698 or by visiting http://www.ellsworth.com.