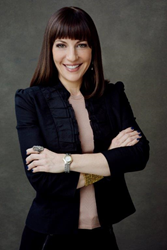 She is a champion of women in IT, and through much of her success, has proven that the executive IT world needs to start making room for women.
Tampa Bay, FL (PRWEB) January 28, 2015
Monica Eaton-Cardone, originally the co founder of Chargebacks911 (as highlighted by JoTo PR), she is now also overseeing all of the company's information technology (IT) operations. Eaton-Cardone did not stop at becoming just the chief operating officer (COO)—as Global Risk Technologies takes Charebacks911 international, Eaton-Cardone has most recently been appointed chief information officer (CIO).
Chargebacks911 makes a statement by having Eaton-Cardone advance to a position that is highly under-represented by women, totaling up to 71%. Less than 11% of Unites States organizations have a female CIO, even though 47% of the total workforce is women, while only 28.6% of that is comprised of women in information system manager positions.
As Eaton-Cardone is an innovator for the IT field, JoTo PR finds much interest in her reputation for expanding the presence of females in both technical professions and in leadership roles.
"She is a champion of women in IT, and through much of her success, has proven that the executive IT world needs to start making room for women," says Helms.
The ultimate goal for Eaton-Cardone is to further solidify Global Risk Technologies' reputation as a worldwide leader in dispute mitigation and risk management, through technological innovations and the success of Chargebacks911.
About JoTo PR:
Based in Tampa Bay, Florida, JoTo PR is an established public relations agency founded by PR veterans and innovators Karla Jo Helms and Diane D. Stein. JoTo blends proven traditional PR strategies with the latest digital communications methods to deliver the best advantages of both worlds, helping companies reach their target markets via the media much faster and more effectively. JoTo's holistic approach to public relations services begins with strategic business PR planning and leads to a fully integrated program that is designed to optimize communication, improving return on investment (ROI) for a company's marketing dollars while expanding business opportunities. The firm also specializes in crisis management public relations. For more information, visit JoTo PR online at http://www.jotopr.com.
About Monica Eaton-Cardone:
Monica Eaton-Cardone is an entrepreneur and business leader with expertise in technology, eCommerce, risk relativity and payment-processing solutions. She has co-founded a number of successful companies, including Chargebacks911, eConsumerServices and Global Risk Technologies, and currently fulfills executive management roles within each organization. Eaton-Cardone has earned a reputation for creative business solutions, helping merchants and banks to achieve sustainable payment-processing practices and supporting consumers in resolving transaction issues. She is a champion of women in IT, and hopes to contribute to an expanded presence of females in technical professions and leadership roles.
About Global Risk Technologies, Chargebacks911 and eConsumerServices:
Global Risk Technologies is best known for its role in payment processing solutions that cater to each side of the value chain: Chargebacks911.com and eConsumerServices.com. The firm is headquartered in Tampa Bay, Florida, with offices in Ireland and Atlanta. They have approximately 350 employees worldwide, and currently manage over 150MM in transactions each month, with clients located in the U.S. and Europe.
Chargebacks911 focuses on chargeback mitigation and risk management for Internet merchants and acquiring banks, offering dispute response solutions and deep analytics. eConsumerServices caters to cardholders and consumers, providing an online mediation service that works to effectively and efficiently resolve transaction issues between merchants, consumers and banks. For more information, visit http://www.Chargebacks911.com and http://www.eConsumerServices.com.