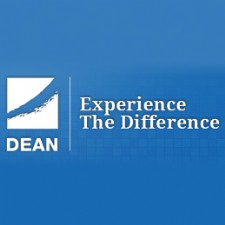 "Institutional investors want to see the right organizational structure in place," said Miller. "In other words, are you 'eating your own cooking?'"
Dayton, Ohio (PRWEB) January 28, 2015
In 2008, as firms braced for one of the worst economic downturns in US history, the executive team at C.H. Dean forged ahead with plans to create a new institutional investment affiliate, Dean Capital Management (DCM). Today, C.H. Dean announced the Dean Small Cap Value Fund (DASCX) has reached over $136.9 million in net assets as of December 31, 2014, up from $14 million in assets in 2008.
C.H. Dean's President, Stephen Miller, credits the growth of DASCX to initial structural decisions that laid the groundwork for Dean Capital Management. DCM was formed around a founding team of four experienced investment professionals who took a majority ownership stake in DCM. This alignment of experience and incentives, combined with C.H. Dean's existing base of private clients, positioned DCM to pursue the institutional investors and advisors that have fueled its growth.
"Having an experienced team that has produced performance is one thing, but institutional investors want to see the right organizational structure in place," said Miller. "In other words, are you 'eating your own cooking?'"
Steven Roth, the manager of DASCX, has placed nearly all of his personal assets in the fund.
"Steve embodies our passion to just manage money without distraction," said DCM's Director of Institutional Sales, Patrick Krumm. "It shows in the hours he puts in, his dedication and the fact that he really puts his money on the line alongside his fellow shareholders."
Under the leadership of Roth and Krumm, the fund increased in value by an order of magnitude in six years through relationships with RIAs and other large independent investment advisors. DASCX has recently been added to several select/recommended lists created by some of the industry's most prominent platforms and gatekeepers. According to Krumm, the fund still has room to grow and has just reached the "sweet spot" for institutional investors.
"Many advisors and consultants prefer small cap funds that are flexible with plenty of runway," said Krumm. "However $100 million is often the minimum asset hurdle, as investment professionals want to know that a fund is viable, profitable and has a diverse client base."
C.H. Dean announced the growth of DASCX as it prepares to enter its 50th anniversary year. The company, which began as an accounting firm in Dayton, Ohio in 1965, formed Dean Investment Associates in 1975 to handle clients' investment and wealth management needs. Now, Dean Investment Associates is among the largest fee-only RIA firms in the country and was included on CNBC's 2014 list of the Top 100 Fee-Only Wealth Management Firms.
C.H. Dean
3500 Pentagon Blvd., Suite 200
Beavercreek, Ohio 45431
937.222.9531
You should carefully consider the investment objectives, potential risks, management fees, and charges and expenses of the Fund before investing. The Fund's prospectus contains this and other information about the Fund, and should be read carefully before investing. You may obtain a current copy of the Funds' prospectus by calling 1-888-899-8343, or send your request to Shareholder Services at Unified Fund Services, Inc., P.O. Box 6110, Indianapolis, IN 46206-6110. Performance quoted is past performance and is no guarantee of future results. Your Fund shares, when redeemed, may be worth more or less than their original cost. Distributed by Unified Financial Securities, Inc.,2960 N. Meridian Street, Suite 300, Indianapolis, IN 46208-4715 (Member FINRA).