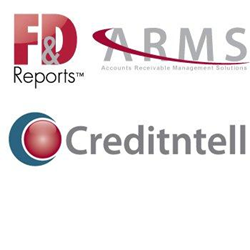 This White Paper is a must-read for creditors of Target Canada or suppliers doing business north of the border that might be looking at another CCAA in the future.
Great Neck, NY (PRWEB) January 28, 2015
Industry-leading credit consulting firm Information Clearinghouse, Inc. (ICI), through its F&D Reports and Creditntell divisions and sister company FDARMS, has issued a White Paper authored by Toronto-based commercial lawyer Maurice V. Fleming of Miller Thomson LLP, discussing key supplier issues in the Target Canada CCAA filing. As co-chair of Miller Thomson's Financial Services Group, Mr. Fleming's expertise includes commercial lending, banking, corporate and bankruptcy and insolvency law.
On January 15, Target Canada, Target's wholly-owned subsidiary, filed an application for creditor protection to begin liquidation of its 133 stores in Canada, under the Companies' Creditors Arrangement Act (CCAA) with the Ontario Superior Court of Justice in Toronto. The Company's management has not provided much clarity, specifically on the potential impact to U.S. vendors supplying the Canadian operations, except to say that "payments on liabilities outstanding immediately prior to the effective time of the Initial Order have been frozen pursuant to the initial order." To that end, the White Paper provides insight on the critical matters involved in the case, particularly with reference to the options available to both cross-border and Canadian domestic suppliers to Target Canada.
Commenting on the White Paper, Information Clearinghouse CEO Lawrence Sarf stated, "The CCAA filing, similar in many respects to the U.S. Bankruptcy Law, has raised great concern among the vendor community. It's difficult to recall a similar situation in which a major American corporation's wholly-owned subsidiary filed an action similar to bankruptcy in a debtor-friendly foreign jurisdiction; it's especially concerning in light of the fact that many vendors sell to both units. One of the key issues is the impact to vendors of Target Corporation's subordination of its $3.10 billion credit facility it provided to Target Canada — presumably to increase the recovery to general unsecured creditors. Despite many similarities across the two laws, there are substantial differences as well. We sought out Canadian legal expertise culminating in a White Paper that is a must-read for creditors of Target Canada or suppliers doing business north of the border that might be looking at another CCAA in the future."
Information Clearinghouse, Inc. (publisher of F&D Reports, Creditntell, and ARMS) is a leading retail credit consulting firm specializing in the analysis of public and private companies in numerous retail segments. The focus of its analysis is to deliver the key intelligence today's busy credit executive needs to make a highly informed decision without sifting through pages of non-essential data. To learn more, visit our websites at http://www.fdreports.com, http://www.creditntell.com, http://www.fdarms.com.