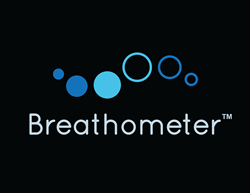 c
(PRWEB) January 28, 2015
"The Breeze" was featured on NewsWatch as part of its monthly Tech Report, which features the latest and coolest technology products available to consumers. Mallory Sofastaii, a technology expert and reporter for NewsWatch, conducted the product review and shared with viewers how this device is the first wearable, wireless smartphone breathalyzer on the market.
The Breeze is the first wearable, wireless smartphone breathalyzer on the market. Convenient in its design and no bigger than the average car key, all users have to do is breathe into The Breeze like any other breathalyzer to use it.
Instead of waiting around for the results, The Breeze tells users their exact Blood Alcohol Content (BAC) within seconds. The person's BAC shows up on their smartphone from the free Breathometer app, as well as how long it's going to take the person to get back to sober state. The app gives users options to get home like Uber, local cabs or even calling a friend. There's also a "stay nearby" option with local restaurants and hotels. The device comes with a clip for belts or purses, and a keychain accessory. It is also a fun gadget to pull out with your friends, so they can see who needs to slow down during a night out. The Breathometer can be purchased for $99 online and at a Best Buy store.
To learn more, visit http://www.Breathometer.com today.
About NewsWatch
NewsWatch is a weekly 30-minute consumer oriented television show that airs on the History Channel, FYI Network, and ION Network. NewsWatch regularly features top technology products and services, mobile applications for iOS, Android, and Windows devices, unique and beautiful travel destinations around the world, health and medical tips, and entertainment interviews on the show. NewsWatch airs on the History Channel at 6:00 – 6:30 AM ET/PT and on the FYI Network from 7:00 – 7:30 AM ET.
NewsWatch is located in the greater Washington, DC area and has been on air for over 25 years. For more information or to watch the most recent episode, visit http://newswatchtv.com/tech-report.html.