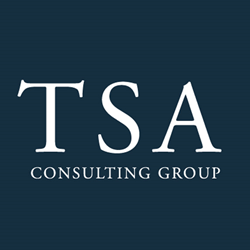 Fort Walton Beach, FL (PRWEB) February 16, 2015
TSA Consulting Group, Inc., (TSACG) and Custodia Financial have continued to collaborate in the development of Custodia's Retirement Loan Eraser (RLE) ™ program since the initial announcement in November of 2013. The program offers loan re-payment protection to 403(b) and 457(b) participants in the event of death, disability or involuntary unemployment. The program is designed to offer plan sponsors the option to include the RLE as offered by the investment providers in their retirement plan. RLE is tax and regulatory compliant and has been endorsed by many of the industry's leading benefits attorneys and advisors.
Custodia recently announced the appointment of John Steinmeyer as Chief Technology Officer at Custodia Financial. Formerly, Mr. Steinmeyer served as vice president at SunGuard Relius. The addition of Mr. Steinmeyer to Custodia's team marks an important milestone in the ongoing market integration of the RLE program.
"We continue to be impressed with the development of this innovative loan protection program and view the appointment of Mr. Steinmeyer as further evidence that Custodia has the critical skill set to professionally execute the rapidly advancing market adoption of RLE," stated Joe Rollins, CEO at TSACG.
TSACG is an independent provider of retirement plan compliance and administration services primarily to public education employers. TSACG is not affiliated with any investment product provider and does not offer investment advice. More information about the company can be found at their website https://www.tsacg.com