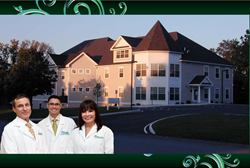 Albany, New York (PRWEB) January 29, 2015
Dr. Edwin Williams, one of the top plastic surgeons in New York, has introduced a new non-surgical treatment designed to successfully remove excess skin from either the lower or upper eyelid. This procedure is known as The Sliver Technique and is proving to be one of the most popular blepharoplasty (eyelid surgery) procedures available.
The Sliver Technique is administered with a fine incision made in the crease of the upper eyelid, or just under the eyelash in the lower eyelid. This incision allows for the removal of a small amount of excess skin. The procedure is completed when the incision is sewn together by using a very fine suture. It takes about six days to remove the sutures, while any slight swelling and bruising typically lasts about a week. The procedure costs around $2,300 for either eyelid.
"We decided to offer this office procedure when women were complaining that their Botox was not lifting their lids like it used to," said Dr. Williams. "As we age, sometimes Botox just does not do the trick. Patients complain they cannot see their eye shadow like they used to."
While Dr. Williams has offered traditional blepharoplasty procedures for many years, he began offering The Sliver Technique about six months ago. In addition to the superior results achieved in patients, Dr. Williams added that patients also enjoy the fact this procedure can be performed in his office under local anesthesia. He compared it to a simple dental procedure where patients can drive home the same day.
"The Sliver Technique is for the removal of skin only, while regular blepharoplasties typically are inclusive of fat removal, explained Dr. Williams. "This procedure can be done under straight local whereas regular blepharoplasties that include fat removal cannot."
The ideal candidate for The Sliver Technique is any patient that has excess skin they want removed from their eyelids. Dr. Williams noted that this procedure is especially ideal for women who cannot see their eye makeup any more due to excess skin in the upper eyelids.
Dr. Williams is double board certified by the American Board of Otolaryngology and the American Board of Facial Plastic and Reconstructive Surgery. Educated at Cornell University and Buffalo School of Science, Dr. Williams completed a fellowship at University of Illinois in Chicago through the American Academy of Facial and Plastic Reconstructing Surgery. He is the head of Williams Center Plastic Surgery Specialists with offices in Manhattan and Albany.
You can learn more about Dr. Williams and his practice at http://www.williamsfacialsurgery.com.
Williams Plastic Surgery Specialists
(518) 786-7000
1072 Troy-Schenectady Road
Latham NY 12110