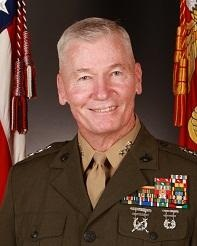 (PRWEB) January 29, 2015
The Marine Corps Association & Foundation will host the 2nd Annual Hawaii Marine Air Ground Task Force Dinner on 4 February at the Kaneohe Bay Officers Club at Marine Corps Base Hawaii.
The evening starts with a no host cocktail hour from 6:00 PM with dinner following at 7:00 PM.
LtGen John A. Toolan, USMC, Commander, United States Marine Corps Forces Pacific will serve as the evening's guest speaker and is expected to address the challenges facing Pacific Marines and their current operational focus.
MCA&F professional dinners feature top level Marine leaders as featured speakers and provide opportunities to share unique perspectives on issues of significance to the Marine Corps and national security with Marines, supporters and friends of the Corps.
Attendance is $25.00 for MCA&F members and $45.00 for non-members and the attire for the event is Hawaiian casual (open collar). Reservations can be made online at http://www.mca-marines.org or by calling 703-640-0174
The Marine Corps Association & Foundation is the preeminent association and foundation for all Marines and friends of the Corps dedicated to the development and recognition of professional excellence and expanding the awareness of the rich traditions, history, and esprit of the United States Marine Corps. The MCA&F Advances Leadership and Recognizes Excellence by hosting award ceremonies, facilitating Commanders' Forums, delivering Commanders' Unit Libraries, publishing and distributing the Marine Corps Gazette and Leatherneck, and by providing quality uniforms and accessories at the best value. The MCA&F understands and respects the achievements and sacrifices made by Marines and their families while serving this great nation. For more information, visit http://www.mca-marines.org