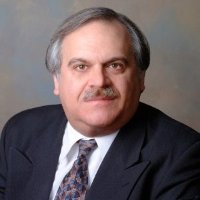 Carl Schwartz of RRBB Accountants and Advisors is Five Star Accounting Professional award winner, second year in a row.
(PRWEB) January 30, 2015
RRBB Accountants and Advisors announced today that Carl Schwartz, CPA, MBA, co-managing partner in the Firm's Maplewood NJ office has been named a 2015 Five Star Accounting Professional award winner.
This award recognizes a select group of accounting professionals that totals less than 1% of the certified public accountants in New Jersey. The award and its winners were featured in NJ Monthly magazine in the January 2015 issue. The recognition is awarded based on a set of criteria focusing on experience and quality of services to clients.
Carl serves as one of the firm's co-managing partners, and heads up the tax and estates and trusts departments. This also is his second year in a row as a recipient of this award. "We are extremely proud to have such a distinguished award winner working with us for all these years," commented David Roth, co-managing partner.
RRBB Accountants and Advisors is a full-service accounting, advisory and consulting firm located in central NJ. RRBB (also known as Rosenberg Rich Baker Berman & Co.) has been in public accounting over 50 years, has experts with vast experience in many disciplines and is seen as a 'one source for many resources'.
RRBB offers big firm capabilities with boutique firm attention. Specifically some of the many services; Accounting, Audit, tax, estate planning and consulting, valuation and litigation support, CFO outsourcing and FINOP services, Asset and Wealth management, Professional practices consulting, Consulting services to startups and early stage companies from formation to due diligence.
For further information on the firm and their announcement, please visit http://www.rrbb.com/carl-schwartz-named-2015-nj-five-star-accounting-professional/ .