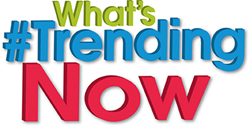 The idea is to make the party fun and easy for both the guests and host
West Palm Beach, FL (PRWEB) January 29, 2015
The upcoming Big Game is the party event of the year for sports fanatics and a great excuse to host viewing party get-togethers with family and friends. This game day bash is known for non-stop food and drinks. But the party doesn't have to be a chore for the party host; the secret is to keep it easy and stress free.
To showcase some of these easy entertaining ideas, News Media Group partnered with brands and recently completed a satellite media tour with Lifestyle and Trends expert Justine Santaniello where she featured tips to make the party eco-friendly, popular snacks and finger foods and an appliance that will make future get-togethers a breeze. "The idea is to make the party fun and easy for both the guests and host," said Justine.
Here are some of the tips that were featured on the lifestyle website http://www.InTheNews.tv to help viewers plan a stress-free football celebration:
Unilever Project Sunlight, an initiative to encourage people to live more sustainability, has created an online quiz that reveals just how eco-friendly people really are, with some easy eco tips so they can be on Team Green this Sunday. People can visit http://www.GreentheGame.com to test their eco savvy and get eco-friendly tips for celebrating the big game.
Pringles Tortillas are crunchy corn tortilla crisps, in the iconic Pringles shape, with mouth-watering flavors like Zesty Salsa that are delicious on their own – no dip necessary. Priced at $1.79 and available for purchase at most grocery and mass retailers nationwide. For more information, visit http://www.pringles.com.
SONIC's crispy and juicy Boneless Chicken Wings are made with 100 percent all white-meat chicken and are available in three mouth-watering sauces – Buffalo, Asian Sweet Chili, or BBQ. These sauces are loaded with flavor, like cayenne pepper and chipotle in the Buffalo sauce and fresh ginger and lemongrass in the Asian Sweet Chili sauce. SONIC's Wings are available in servings of 6, 12 or 24 – perfect to accommodate any number of guests for the game day celebration. Or treat friends and family with SONIC's Flavor Feast – 24 wings in two flavors, a family-size side and four medium drinks – and be the hero of game day. These are available for purchase at more than 3,500 SONIC Drive-Ins nationwide. For more information, visit http://www.sonicdrivein.com.
Whirlpool® Double Drawer French Door Refrigerator introduces an intuitive design that provides families more flexibility and organization by allowing them to divide and conquer with the PerfectPlaces™ system. This system creates expertly designed storage spaces for different items. It offers two drawers, one of which is temperature-controlled with five versatile settings for snacks, cold drinks, deli, cheese and thawing frozen meats. The second drawer can be used to store fruits and vegetables in the optimal environment with the FreshFlow™ produce preserver.
This product is launching in the next few months, so check with retailers nearby for in-stock information. For more, visit http://www.whirlpool.com/everydaycare.
For more information about all of the featured products, visit http://www.InTheNews.tv.
About News Media Group Inc.
Founded in 2009, News Media Group Inc. (NMG) produces original television and radio programming with industry experts and celebrities that help public relations professionals gain media exposure for their brands and clients. Based in West Palm Beach, Fla., with studio locations in South Florida, New York and Los Angeles, News Media Group is a leader in organizing and producing high profile Co-Op and Exclusive Satellite Media Tours (SMTs), Radio Media Tours (RMTs) and Ground In-Studio Media Tours (GMT's) throughout the year with Fortune 500 and other leading companies and public relations agencies. NMG shares these trends with consumers through its technology website, KillerApps.TV, and its consumer lifestyle website, InTheNews.TV and their "What's #Trending Now" segments. Visit http://www.newsmg.com to learn more.
Contact:
Karl Wayne, Executive Producer
News Media Group Inc.
(334) 440-6397
Karl(at)newsmg(dot)com