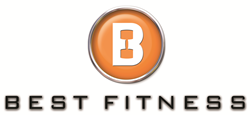 "We are happy that our members are having such great results, which allows us to grow as well." - Owner, Dave Dos Santos
Albany, NY (PRWEB) January 29, 2015
Best Fitness is proud to announce that their eleventh location is now open at 71 Fuller Rd. in Albany, NY. Best Fitness is dedicated to each member's success and strives to provide amazing fitness results mirroring individual goals. This is their third location in the Capital District.
The new 24-hour facility offers group classes, personal training, nutrition training, senior fitness, women's fitness, and a friendly supportive staff. The Best Fitness team encourages members on their journey to success in a facility that is larger than half of a football field.
"We are thrilled to have another location open in New York," says owner Dave Dos Santos, "We are happy that our members are having such great results, which allows us to grow as well."
Best Fitness is now open at 71 Fuller Rd., right off of Route 90 at the corner of Railroad Ave. and Fuller Rd. To schedule an appointment to tour the new facility, call (518) 205-3548 or visit bestfitness.net
About Best Fitness
Best Fitness has locations in Massachusetts, New Hampshire, New York, and Pennsylvania. At each club, you'll find a team of professionals committed to helping you to improve your health and body. With many group exercise options, personal training, and state of the art equipment, their expert staff is ready to help you reach your fitness goals.