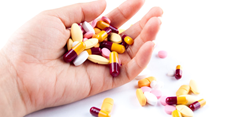 If opioids are prescribed, we recommend adopting continuous respiratory monitoring of these patients receiving opioids with pulse oximetry ...
Chicago, IL (PRWEB) January 29, 2015
The Physician-Patient Alliance for Health & Safety just released two practices to adopt after a pediatric opioids trial was recently halted.
With more than 500,000 pediatric tonsillectomies performed each year in the United States, removal of tonsils is one of the most common surgeries performed on children. According to the American Academy of Otolaryngology Head and Neck Surgery, tonsillectomy is performed 20 percent for infection and 80 percent for obstructive sleep apnea.
Children undergoing tonsillectomy with or without adenoidectomy are routinely given morphine to manage their pain following surgery. This standard practice of using morphine is being called into question by a recent study conducted by the Motherisk Program at The Hospital for Sick Children (SickKids) and by McMaster University and McMaster Children's Hospital.
The study results were published in the January 2015 issue of Pediatrics, after the study's Drug Safety Monitoring Board halted the trial following an interim analysis which strongly demonstrated a high degree of risk of respiratory compromise associated with the use of morphine. One child even suffered a life-threatening adverse drug reaction including oxygen desaturation after being treated with morphine.
Gina Pugliese, RN, MS (Vice president, Premier Safety Institute) encourages the safe and responsible use of opioids, "We need to promote the safe and responsible use of opioids. One place to start is with common procedures like tonsillectomies. The Motherisk Program shows us that opioids can be safely and effectively be replaced with non-opioid alternatives. That said, if opioids must be used, to prevent respiratory depression and improve safety, patients receiving opioids should be continuously electronically monitored."
"Opioids should be prescribed cautiously, not routinely, for pediatric procedures," says Michael Wong, JD (Executive Director, Physician-Patient Alliance for Health & Safety). "If opioids are prescribed, we recommend adopting continuous respiratory monitoring of these patients receiving opioids with pulse oximetry for oxygenation and with capnography for adequacy of ventilation to improve timely recognition of respiratory depression, decompensation or clinical deterioration."
For more on the two practice recommendations, please visit http://www.ppahs.org
About Physician-Patient Alliance for Health & Safety
Physician-Patient Alliance for Health & Safety is a non-profit 501(c)(3) whose mission is to promote safer clinical practices and standards for patients through collaboration among healthcare experts, professionals, scientific researchers, and others, in order to improve health care delivery. For more information, please go to http://www.ppahs.org