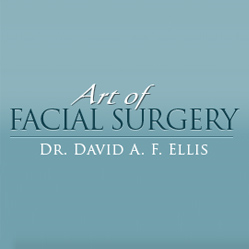 Dr. Ellis conducted a survey to determine the most common reasons his patients had a rhinoplasty procedure.
Toronto, ON (PRWEB) January 29, 2015
Dr. David Ellis of the Art of Facial Surgery is announcing that 2014 was a great year for rhinoplasty. The procedure was ranked as the third most requested procedure and is currently only behind facelifts and eyelid surgery in demand.
Rhinoplasty is the top requested procedure among men and women under 35. Dr. Ellis believes that the "rhino-popularity" is due to the fact that it has the greatest impact on appearance. Even a minor correction to the nose can make a huge improvement in facial harmony. In 2014, over 500,000 people had a consultation for enhancing the appearance of their nose. Many individuals seek rhinoplasty because an injury distorted their nose, and others simply because they are unhappy with their original.
Dr. Ellis conducted a survey to determine the most common reasons his patients had a rhinoplasty procedure. He determined that most patients felt their nose was too long, crooked or twisted, too big, made their facial profile out of balance, or had too thick of a tip. He also determined a pattern in patients requesting similar noses to several celebrities. The most sought after noses for men proved to be Brad Pitt, Johnny Depp, and George Clooney. For women it was Halle Berry, Nicole Kidman, and Kate Middleton. The "rhino-popularity" phenomenon is mostly due to social media, and in 2014 rhinoplasty procedures were affected by a social media influence.
Most rhinoplasty procedures take approximately 2-3 hours for the actual surgery and up to 14 days recovery time including bruising and dressing. Dr. Ellis understands that many individuals want to receive the benefits of a rhinoplasty procedure without having to undergo the actual surgery. Fortunately for them, an innovative new solution has become available - an injectable rhinoplasty technique that takes only 15 minutes. Dr. Ellis at the Art of Facial Surgery in Toronto is pleased to offer this revolutionary procedure to the public.
At the Art of Facial Surgery, Dr. David Ellis is proud to be one of Toronto's leading plastic surgeons. He has made an unprecedented name for himself in the field of facial reconstruction and is pleased to offer his patients several professional rhinoplasty procedures. Find out more information about Dr. David Ellis and his revolutionary rhinoplasty techniques by visiting the Art of Facial Surgery website directly at http://www.ellisplasticsurgery.ca.