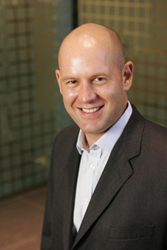 Forward-looking banks are already investing in pricing technology.
(PRWEB) January 29, 2015
Nomis Solutions today announced another year of market-leading growth for the company's pricing and profitability software for financial services. Total billings and recurring software subscriptions grew by over 50% compared to 2013 as an increasing number of banks implemented price optimization technology for their portfolios. The rapid growth was fueled by a combination of new and existing customers, including 10 of the top 40 retail banks in North America.
"The current margin compression has combined with the prospect of rising interest rates—particularly in the US—to highlight the pressing need for smarter pricing approaches in retail banks," said Frank Rohde, CEO of Nomis Solutions. "Forward-looking banks are already investing in pricing technology."
Highlights from 2014:

Best year yet for Nomis in terms of adding new customers and expanding use of technology with existing customers
Added new customers in all market segments: deposits, mortgages, home equity, unsecured lending, and auto finance
10 of the top 40 retail banks in North America are using Nomis Solutions to optimize their retail transactions
Total volume of transactions optimized using Nomis cloud-based solutions exceeded $1 trillion in 2014, more than double the volume in 2013
"Banks that leverage dozens of data sources, cloud-based computing power, and Nomis technology can now analyze terabytes of detailed data to gain a deeper understanding of customer behavior. This is critical to drive profitable and fair pricing and product strategies, and also in managing portfolio-level exposure to changing interest rates for more effective liquidity and balance-sheet management," commented Rohde.
Reflecting on the year and looking to the year ahead, Rohde remarked, "We continue to see acceleration in our growth as banks are preparing for interest rate increases in the US, and are navigating compressed margins globally. As adoption of our technology accelerates, we will continue to grow the Nomis team. Last year we hired 45 new people across North America and EMEA, including appointing the previous Bank of Ireland Head of Deposits, Damian Young, as Director of Banking EMEA.
Providing insight into the industry Young said, "Banks, consumers, and regulators are all looking to build a world where financial institutions deliver what their customers value and where every relationship is profitable and fair. Gaining a deeper understanding of customers—across their entire relationship with a bank—is the first step towards that world. Our business growth over the past year is testament to the forward-looking banks already making this a reality."
In 2015, Nomis is continuing to aggressively recruit best-in-class data scientists, product managers, engineers, and business consultants. As of this morning, there are 29 job opportunities listed on the Nomis Solutions website.
About Nomis Solutions
Nomis Solutions provides best-in-class pricing and profitability technology for financial services companies. By combining a big-data platform with advanced analytics, innovative technology, and tailored business processes, Nomis delivers quick time-to-benefit and improves financial and operational performance throughout the customer-acquisition and portfolio-management processes. In 2014 Nomis customers optimized over $1 trillion in banking transactions and since inception our customers have generated over $1 billion in incremental profits.
Headquartered in San Bruno, CA, Nomis Solutions also has offices in Toronto and London. Visit http://www.nomissolutions.com or contact us at info(at)nomissolutions(dot)com or 1-650-588-9800 or +44 0207 812 7251.
Banks that are interested in learning how to leverage big data and advanced analytics for pricing and portfolio management are encouraged to attend Nomis Forum 2015, scheduled for April 13-14 in San Francisco, CA.
###
Media Contact
C/O SkyParlour PR
Robert Jenkins
Tel +44 (0))844 2939 764
Email robert(at)skyparlour(dot)com