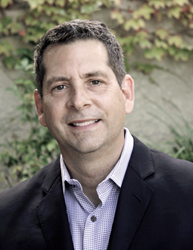 "WANAGOGO's impressive kid's world of games, videos, sing-alongs, chat, and eBooks will set a new bar for online, interactive children's entertainment." - ContentBridge COO Doug Reinart
Santa Monica, California (PRWEB) January 28, 2015
ContentBridge, provider of technologies and services that help major studios, aggregators and independent distributors meet their digital distribution challenges, recently helped Studio 100 launch its new interactive service WANAGOGO. WANAGOGO is the highly anticipated educational/gaming platform for children that went live over the holidays.
"ContentBridge is privileged to support the launch WANAGOGO, a truly innovative digital environment for children," says ContentBridge COO Doug Reinart. "WANAGOGO's impressive kid's world of games, videos, sing-alongs, chat, and eBooks will set a new bar for online, interactive children's entertainment."
ContentBridge Tapped For WANAGOGO
According to Reinart, every video, music composition, and eBook asset that appearing on the WANAGOGO site was managed and delivered through ContentBridge digital asset management and distribution automation systems.
ContentBridge & Studio 100
Last year, ContentBridge added global family entertainment giant Studio 100 to its roster of clients. Since then, the relationship has flowered into what Reinart refers to as a "fantastic relationship," providing the company's entire digital solution. Together with strategic partner Plaform Purple, Inc., ContentBridge created a cost-effective asset system for the WANAGOGO experience, which allows children worldwide to play games, chat, watch movies, read stories and sing along with their friends.
About ContentBridge Systems, LLC
ContentBridge is a leading provider of digital supply chain solutions for the media and entertainment industry. Through our direct involvement with major studios, independent distributors, and leading consumer services like iTunes and Netflix, we have developed automation software and best practices for efficiently managing digital product data and distributing digital content among business partners. ContentBridge is an approved encoding vendor for major digital retailers worldwide. We deliver our technology on-premise, as a Software-as-a-Services, or through a highly capable managed services team.
For further information please visit http://www.contentbridge.tv or call 310-405-6178 x1
About Studio 100
Hans Bourlon and Gert Verhulst founded Studio 100 in 1996. At launch there was just one TV production and five employees. Today, the company has grown to become one of the largest independent global family entertainment companies with more than 1,000 employees (FTE) worldwide and offices in Belgium, the Netherlands, France, Germany and Australia. In 1999 Studio 100 took its first steps in the theme park business with the opening of Plopsaland Park on the Belgian coast. The company now has three venues in Belgium, one in The Netherlands and one in Germany. More than 2.7 million visitors through our gates every year, continuing to extend its business.
In 2008 Studio 100 took control of EM Entertainment and became an international player as the owner of one of the largest independent catalogues of children's content, characters and classics. Through Studio 100 Media, based in Munich, they distribute TV series worldwide. In the same year Studio 100 acquired the successful Australian animation studio Flying Bark; and founded Studio 100 Animation in Paris. Since then, numerous productions and remakes of classics (Maya the Bee, Vic the Viking and Heidi have been put into production). In 2010 Studio 100 launched a cooking channel for the Benelux market and most recently we established an inhouse international film distribution business.
Studio 100 is proud of its achievements in family entertainment; we are number one in Benelux. Through its recent business developments, coupled with continued growth, Studio 100 is now positioned as a global player in the entertainment industry.