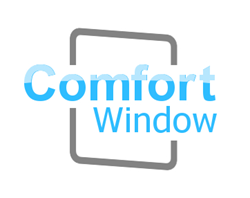 I believe we have been able to gain the best insight into how the most energy efficient thermostat on the planet should work.
Dallas, TX (PRWEB) January 29, 2015
Energy Efficient Solutions, LLC (EES) today announced a limited release of Comfort Window™, a connected smart thermostat that introduces a new take on saving money and staying more comfortable. Comfort Window watches a combination of temperature and humidity to automatically adjust a user's setpoint according to how one actually feels rather than based solely on temperature. While other thermostat makers are focused on different ways to save energy for their customers whenever they are not home, Comfort Window is adding a new way to save money while their customers are home and their HVAC systems are running.
Comfort Window uncovers "Hidden Comfort Regions", such as lower humidity and slightly higher temperature scenarios, where a user actually feels comfortable and doesn't need her system cooling her house down. In these regions, Comfort Window allows her temperature setpoint to increase slightly, saving her money. Other thermostat-makers base their HVAC control on temperature alone, and so they do not account for these scenarios. Similarly, Comfort Window decreases a user's setpoint slightly during periods of higher humidity (at those same temperatures), keeping her more comfortable.
Dan Walter, one of the Co-Founders and Inventor/Product Visionary for Comfort Window, said "For every degree of change to your setpoint, you can expect roughly 5% savings on your heating and cooling costs. With our patent-pending method, depending on indoor humidity levels, we can see up to 3 degrees of change in the setpoint, without sacrificing comfort." Duke Energy, the largest electric power holding company in the United States, pegs energy savings due to setpoint adjustments from "7 percent to 10 percent of your cooling costs for each degree above 78". Comfort Window's competitors seem to concur, claiming up to a 5% savings if one were to manually change their temperature setpoint by one degree.
Comfort Window's name comes from the fact that it allows a user to specify a high and low temperature along with a high and low humidity setting. Using this information, along with the setpoint auto-adjustment, Comfort Window creates a personalized "window of comfort" for the user. Whenever the home's conditions are within that window, the user should be comfortable. Additionally, Comfort Window shows him in real time where his home's current condition point is relative to his temperature and humidity preset values. This is intended to give him a better feel for how humidity affects his comfort. Another interesting feature on Comfort Window is the economizer. After hot days in spring and fall months, it is possible for the air outdoors to cool off quickly such that it is actually more comfortable outside than it is inside. For those times, Comfort Window's economizer is designed to bring outdoor air indoors automatically, thus avoiding running a costly compressor while still cooling down the house. While other Zigbee or Wifi thermostats can be tied to a particular hub, Comfort Window can be controlled directly by any Wifi network on any smartphone or computer, has built-in two-tiered private encryption, and has other advanced ventilation control options.
Energy Efficient Solutions, LLC, has been serving residential customers and helping them solve energy efficiency problems since 2003. Their staff includes one of the first professors at the Energy Efficient Green Building Institute, which was one of the first energy efficiency collegiate programs in the US. "With our team being comprised of a mix of BPI/HERS-certified energy efficiency experts and electronic product design experts, I believe we have been able to gain the best insight into how the most energy efficient thermostat on the planet should work," said Brad Bruce, Co-Founder and Principal of the Comfort Window unit at EES. He added, "And it's a company-wide goal to always serve our customers with honesty and integrity."
More information can be found at their website, http://www.yourcomfortwindow.com, and for a limited time, anyone can purchase a Comfort Window at an introductory price of $279.95 at http://www.energyefficientsolutions.com/comfort-window-smart-thermostat.asp.