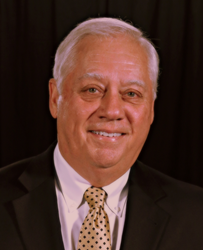 Evans, GA (PRWEB) January 28, 2015
The CSRA Home Connections "Operation Hand-Warmer 2014 Packing Party" in December was an exciting celebration of the continuing success of the local business marketing group's "Operation Hand-Warmer" project.
"The final results are in, and we are once again overwhelmed by the gratitude of the patriots here in the CSRA (Central Savannah River Area)," reports CENTURY 21 Larry Miller Realty owner/broker Larry Miller, who also serves as CEO of the CSRA Home Connections Local Alliance Co-op Marketing Program, which currently boasts over 70 local businesses in its Preferred Provider membership.
Burt Sappenfield, a hard-working CSRA Home Connections Preferred Provider and Ambassador, first laid the groundwork for this drive to collect hand-warmers for the front-line troops in Afghanistan, a rugged country which traditionally experiences bitterly cold winters. Sappenfield is the owner of Majestic Floor Care in Augusta and Savannah.
Operation Hand-Warmer was designed to supplement standard military-issue clothing and supplies, specifically for those who have to perform hand-related tasks requiring dexterity in combat zones.
Burt Sappenfield handed out several special awards provided by grateful military commanders during the morning Packing Party, held this year at American Legion Post # 192 in Evans with breakfast donated by Gary's Hamburgers owner Gary Gibson, who provided 75+ assorted breakfast biscuits and fresh-made coffee.
"We wound up with 9,688 hand-warmers and 4,234 miscellaneous items (food, candy, etc.) plus hundreds of Christmas cards this year," reports Sappenfield. "This means a whole lot of grateful military men and women in cold-weather duty stations this Christmas."
Sappenfield introduced the very popular "Adopt-A-Box" concept at this year's Packing Party. Volunteers "adopt" one of the densely-packed boxes and take their box (or boxes) and a customs form filled out by CENTURY 21 Larry Miller Realty volunteers to their favorite post office. Each box required $15.90 in postage from the volunteer and every one of the dozens and dozens of boxes was scheduled to arrive before Christmas.
The KICKS Wake-Up Krew (Mike Tyler, Steve Smith, Jenny Perry) tirelessly promoted the station's 7-9 a.m. daily live remote broadcasts Dec. 1-5 at area Gary's Hamburgers restaurants as Bryan Axelson ("WB"), with his trusty sidekick Chris "Pickles" Teasley, exhorted listeners to drop off donations at any Gary's Hamburgers location as well as at both locations of CENTURY 21 Larry Miller Realty offices (Evans and Thomson), at A&D Carpets & Hardwoods, and in the Beasley Broadcast Group lobby on Jimmie Dyess Parkway.
Harley Drew and Mary Liz Nolan hosted Larry Miller and Burt Sappenfield at 8:35 a.m. on WGAC-AM/FM on Monday, Dec. 8, resulting in another big surge of donations as this year's event drew to another successful conclusion.
"We also enjoyed excellent news coverage from WJBF-TV, WRDW-TV and WFXG-TV, plus wonderful exposure of our public service announcements on those stations and other TV and radio stations, as well as on COMCAST cable and WOW cable," said Miller. "And, as we do every year, we received good coverage from the Augusta Chronicle and the Columbia County Times-News."
For more information, visit http://www.OperationHandWarmer.com.
About CSRA HOME CONNECTIONS®
"We took the basic premise of Century 21's Local Alliance Program and enhanced it exponentially with an aggressive multimedia marketing campaign," explains Larry Miller, who has been operating his successful Century 21 franchise for over 28 years. "Our program makes it possible for local businesses to economically and effectively market their products and services to thousands of homeowners, home-buyers, home-sellers and home-builders throughout the CSRA."
The unique marketing program features a half-hour television program shown at 10 a.m. every Sunday on The CW Augusta and 19 times a week on WOW (formerly Knology) cable channel 38. "CSRA Home Showcase" offers 30-second and one-minute "TV tours" of dozens of homes, land and commercial properties listed by CENTURY 21 Larry Miller Realty agents. It also provides 15-second and half-minute commercial positions for CSRA Home Connections sponsors.
Other media include:

A substantial monthly radio campaign on a network of local radio stations
TV commercials on local broadcast stations (such as FOX 54) and on both Comcast and WOW cable networks
Internet marketing presence on http://www.CSRAHomeConnections.com and at http://www.CSRAHomeShowcase.com
Social media presence on Facebook, YouTube, etc.
Monthly ads in "Homes and Land" and "The Real Estate Book"
Monthly SEO, PR and digital marketing support from Main Street Digital
"We're offering tons of networking opportunities for our program participants, with monthly breakfast meetings, quarterly success seminars, and other group events," reports Director of Communications Dawn Human. "Furthermore, all of our agents are promoting our Preferred Providers to their clients, and our sponsors will cross-promote their products and services throughout the year."
Director of Membership Development Caroline Thomae Bradshaw adds, "Plus, in an effort to make sure we're promoting the very best businesses available, all potential sponsors must apply for membership in the program, pass our Executive Committee's review process, and agree to regular monitoring and customer service standards."
Interested companies, professional practices, or individuals may contact Bradshaw by phone at (706) 860-0000, or via e-mail: CBradshaw(at)C21LarryMiller(dot)com.