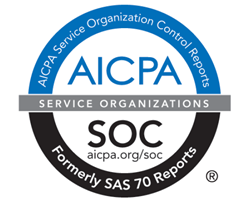 Earning these certifications validates our commitment to service excellence, accountability, and high ethical and operational standards."
Memphis TN (PRWEB) January 29, 2015
Data Facts, a nationwide provider of background screening and lending solutions services, announced recently they have completed a SOC 1 (Statement on Standards for Attestation Engagements No. 16 ("SSAE 16")) Type 2 examination and a SOC 2 Type 2 examination. The examinations were performed by 360 Advanced, P.A., a full-service audit and consulting firm that specializes in integrated compliance solutions, including conducting SOC examinations.
SOC examinations, developed by the American Institute of Certified Public Accountants ("AICPA"), are the most widely recognized authoritative guidance that provides service organizations a uniform method for disclosing independently assessed information about the design and operation of internal controls related to their services.
Companies who complete annual SOC 1 and SOC 2 examinations are able to demonstrate a substantially higher level of assurance and operationally visibility than those companies who do not.
Johnna Leeds, Data Facts' Vice President of Compliance, is pleased their company has acquired this designation. "It's important to keep all personal identifiable information secure. We do everything in our power to protect the data within our care. Earning the SOC1 and SOC2 Type 2 certifications validate our commitment to service excellence, accountability, and high ethical and operational standards."
The completion of the SOC 1 Type 2 examination and SOC 2 Type 2 examination typifies Data Facts' continued commitment to create and maintain the most stringent controls needed to ensure the highest quality and security of services provided to their customers.
The Service Auditors' Reports includes a detailed description of Data Facts, Inc.'s controls and an independent assessment of whether the controls are placed in operation and operating effectively. To receive a copy of the Service Auditors' Reports, or for any further questions, please contact Johnna Leeds (johnna(at)datafacts(dot)com)
About Data Facts, Inc.
Since 1989, Data Facts, has provided clients with information they trust and rely on to reach sound hiring and lending decisions. Headquartered in Cordova, TN, the company maintains a national footprint, services clients nationally and internationally, and specializes in customized client solutions. Their dedication to operational excellence and seasoned U.S. based support team has solidified them as an industry leader for over 25 years.
Data Facts was named "Top Workplaces of 2014" by The Commercial Appeal. Data Facts also participates in many local and national non-profit organizations and offers a "Data Facts Gives Back" program, which donates a portion of all new clients' billing to the charity of their choice.
Data Facts is an NAPBS accredited company who actively participates in the NCRA, and has attained their SOC 1 and SOC 2 certification.
For more information, please contact Data Facts, Inc at 901-685-7599, email info(at)datafacts(dot)com or visit the company website at http://www.datafacts.com
Follow us on Linkedin to stay abreast of important industry news and information