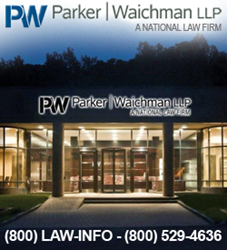 We want to spread awareness about drug side effects, especially potentially serious reactions. In this mass tort litigation, one antipsychotic, Risperdal, has been associated with gynecomastia in men
Port Washington, New York (PRWEB) January 30, 2015
Parker Waichman LLP, a national law firm committed to fighting for victims of defective drugs and medical devices, comments on a defense motion granted for summary judgment in an ongoing mass tort litigation involving the antipsychotic drug, Risperdal. On January 13, 2015, the Philadelphia Court of Common Pleas issued an order in which it dismissed a Risperdal gynecomastia action. The action, Case No. 1403-01170, was brought on behalf of a 24-year-old man. Allegations include that he developed gynecomastia after having taken Risperdal as a child. The Court found that the allegations were not filed within the statute of limitations.
In the United States, antipsychotics are primarily used in the treatment of psychosis, a serious mental condition involving a break from reality and associated with psychiatric disorders including schizophrenia and schizoaffective disorder, Parker Waichman notes. Risperdal (risperidone) is a second generation, or atypical, antipsychotics.
There are more than 700 Risperdal lawsuits filed in state and federal courts nationwide pending in: In Re: Risperdal Litigation, Case Number 100300296. The lawsuits similarly allege that side effects associated with the atypical antipsychotic caused men and boys to develop gynecomastia (male breasts). Lawsuits have been brought against Johnson & Johnson and Janssen Pharmaceuticals, which manufactures and markets Risperdal. J&J is the parent company of Janssen.
In this case, Case No. 1403-01170, the plaintiff alleges that he was treated with Risperdal from 1997 to 1998. By year-end 1998, he alleges that he noticed that he was exhibiting gynecomastia symptoms and that he was unaware of the association between gynecomastia and Risperdal until 2013. Meanwhile, the Court found that the statute of limitations associated with this case began on June 30, 2009 for men and boys who began their treatment with Risperdal before October 2006. Risperdal warnings were updated in October 2006.
Court documents indicate that more than 1,200 Risperdal lawsuits have been filed in Pennsylvania over allegations of serious side effects, including gynecomastia and that the drug makers neglected to appropriately warn about potential Risperdal risks associated with the potential overproduction of the hormone, prolactin. Prolactin is involved in the development of breasts in women; increased levels of the hormone have been tied to gynecomastia in boys and men. (In Re: Risperdal Litigation, Case Number 100300296)
"We want to spread awareness about drug side effects, especially potentially serious reactions. In this mass tort litigation, one antipsychotic, Risperdal, has been associated with gynecomastia in men," said Gary Falkowitz, Managing Attorney at Parker Waichman LLP. "Our firm continues to offer free, no-obligation legal consultations to anyone who has questions about their legal rights regarding potential side effects associated with this medication, including questions pertaining to the statute of limitations."
For more information concerning drug reactions, please visit Parker Waichman's Defective Drug page on its website at http://www.yourlawyer.com. Free case evaluations are also available by calling 1-800-LAW-INFO.