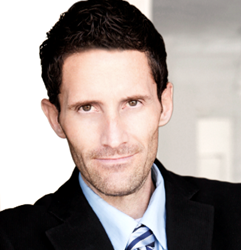 LENS is like pushing the 'reset' button your brain, returning it to its original, healthy state.
Detroit, MI (PRWEB) January 29, 2015
Leading Detroit health and wellness center, Cutler Integrative Medicine, is detailing cutting edge LENS Therapy, Neurotransmitter testing, detoxification, and supplementation to help individuals who suffer from stress and mental imbalance.
Dr. Cutler's first therapy, Low Energy Neurofeedback System (LENS), is a distinct and ground-breaking form of electroencephalography (EEG) driven biofeedback or neurofeedback. LENS has consistently shown shorter intervention times to optimize human functioning in the areas of mood, cognition, physical movement, and energy levels.
"LENS is like pushing the 'reset' button on your brain, returning it to its original, healthy state," says CIM founder Dr. Cutler.
Individuals that suffer from anxiety, depression, bi-polar disorder, ADD/ADHD, and Post Traumatic Stress Disorder, among other trauma and injuries can be treated to non-invasive Neurotherapy sessions to help elongate the brain waves.
In addition, Dr. Cutler also integrates a Neurotransmitter lab panel that tells patient's current level of common neurotransmitters and adrenal hormones such as Dopamine, Serotonin, GABA, Epinephrine, Cortisol, and more. Once Dr. Cutler tests these hormones, he can use remedies to supplement their diet and help bring them back to emotional balance.
The benefits of Dr. Cutler's unique integrated approach include:

Increased clarity and energy
Decreased feelings of irritability
Decreased feelings of anger
Decreased feelings of anxiety
Decreased feelings of depression
Improved sleep at night
Improved memory, vision and speech
"Talking is not enough to decrease patient's stress," says Dr. Cutler. "Combing customized therapies with LENS, detoxification, supplementation, and lifestyle changes, our patients find immediate relief from symptoms and can get their quality of life back."
Individuals interested in Dr. Cutler's advanced treatments can consult with a specialist by calling 248-663-0165.
About Dr. Cutler and Cutler Integrative Medicine:
Dr. Cutler's philosophy and expertise, as a Licensed Naturopathic Physician, is in discovering the root cause of illness while not only treating the symptoms—which are often the combination of factors; such as nutritional or biochemical dysfunctions, lifestyle, genetics, environmental toxins, as well as the mind, emotions, and beliefs. Doug Cutler, ND received his Doctorate of Naturopathic Medicine from Southwest College of Naturopathic Medicine and his Bachelor of Science degree from Brigham Young University. He has also extensive training in environmental medicine under the pioneering and leading experts in the field of medicine. Dr. Cutler is a member of The American Association of Naturopathic Physicians, The Michigan Association of Naturopathic Physicians, The Naturopathic Association of Environmental Medicine, and The American College for Advancement in Medicine, and The Pediatric Association of Naturopathic Physicians. To see what CIM can do for you, visit http://www.cutlerintegrativemedicine.com.