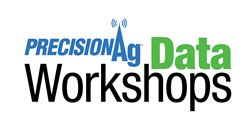 "Big data is a big deal these days, and we are delighted to support and promote this one-day conference aimed at bringing the industry together on such an important topic." OABA President Chris Henney
Willoughby, Ohio (PRWEB) January 29, 2015
Now two decades old, the science of farm data collection has matured, and mountains of data have been collected. Yet the industry continues to struggle in applying this data as effectively as possible. Nagging questions and misunderstandings persist about data ownership and privacy, growers' rights and responsibilities to the data they collect, and the value of various data points to the farm operation.
PrecisionAg invites growers, agronomists, retailers, consultants, equipment dealers and manufacturers to explore these issues together at Big Data: Understanding and Leveraging the Most Elusive Farm Asset, February 16, 8:00 a.m. - 5:00 p.m., at the Crowne Plaza Columbus North-Worthington in Columbus, Ohio.
The Ohio AgriBusiness Association (OABA) is among the organizations supporting this effort. "Big data is a big deal these days, and we are delighted to support and promote this one-day conference aimed at bringing the industry together on such an important topic," says OABA President Chris Henney.
Adds Paul Schrimpf, executive editor of the Agribusiness Group at Meister Media Worldwide, "When I talk with growers, retailers and consultants about the opportunities and challenges of big data, the same questions come up again and again: How can data be used to improve efficiency and yield? What information can be leveraged to make better decisions? What are the rights and responsibilities of the various industry stakeholders when it comes to data collection, storage and management? We've invited agriculture and data experts – as well as early adopters of big data – to answer these questions and more for workshop participants."
Speakers will include Drs. John Fulton and Scott Shearer of The Ohio State University Department of Food, Agricultural and Biological Engineering; Dr. Shannon Ferrell of the Oklahoma State University Department of Agricultural Economics; Dr. Terry Griffin of the University of Arkansas Division of Agriculture; Mary Kay Thatcher of the American Farm Bureau Federation; and farmers ready to share their stories of mastering the great potential of big data.
The Columbus workshop is the second in a series of regional events hosted by PrecisionAg to address big data issues. The first Big Data Workshop, held in August in Ames, Iowa, drew more than 300 agriculture service providers, manufacturers and growers.
The complete program, registration information and more appear at PrecisionAgEvents.com.
About PrecisionAg and the Agribusiness Group
PrecisionAg is part of Meister Media Worldwide's Agribusiness Group. The brand includes PrecisionAg.com, PrecisionAg eNews, PrecisionAg Institute, PrecisionAg Buyer's Guide and PrecisionAg Special Reports. Other brands in the Agribusiness Group include CropLife, CropLife IRON and Farm Chemicals International.
About Meister Media Worldwide
Meister Media Worldwide, headquartered in Willoughby, Ohio, provides integrated media solutions for worldwide specialized agriculture. A leader in the industry, the company provides information and networking opportunities to global markets, including fruits and citrus, vegetables, cotton, ornamental horticulture, precision agriculture, plant protection and Latin American agriculture. Founded in 1932, Meister Media now produces 13 regular magazines, along with eNewsletters and more than 20 websites, as well as trade shows and exchange events. In addition, Meister Media produces custom print products, web development, videos and strategic business development services. Contact us at lmreuter(at)meistermedia(dot)com.