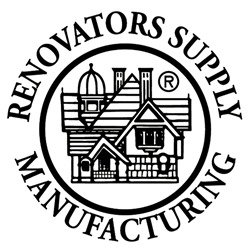 At the Renovator's Supply, we make bathrooms happy.
Erving, MA (PRWEB) January 29, 2015
Sick of living without luxury? The Renovator's Supply, the world's leading expert in console sinks, unveils the Belle Epoque Console Sink—the keystone of luxury for any bathroom.
The Belle Epoque Sink is the only solution for a trendy bathroom renovations. And RenSup's console sinks come with one basin, or his and her basins. And don't rip wallets apart in that hunt for a better home-- just buy Renovator's Supply's belle epoque console sink sigh in relief. Not only does this unique sink design leave lots of counter space, there is also ample space under the sink for efficient bathroom storage. And, since there won't be stubbed toes every other step, this console sink will bring a big smile to both heart and home.
The Belle Epoque Console Sink design is made of grade A vitreous china. It has a water retention backsplash, keeping water in the sink and not on the wall and floor, and it also comes in a variety of colors and leg styles. Visit our instructional How-To Console Sink video on YouTube to find out more about our massive collection of wall mount!
Rensup sinks are built to ANSI Standards and are ACME compliant. We use only the highest grade material. All our sinks come direct from the manufacturer with no middleman, which means they are the highest quality with the lowest price and a 100% satisfaction money-back guarantee. At the Renovator's Supply, we make bathrooms happy. Watch our new videos to learn more!
About The Renovator's Supply, Inc.
The Renovator's Supply, Inc. manufactures quality bathroom sinks, bathroom toilets, and space-saving corner sinks; pedestal sinks, bathroom child's toilets, brass faucets, chrome faucets, waterfall faucets, specialty faucets, reproduction antique hardware, restoration hardware, renovator's hardware, decorative home accessories, furniture, lighting, and other renovation supplies.
Since 1978, Renovator's Supply has been the #1 trusted source of quality fixtures for renovation and new construction on both residential and commercial projects.
For more information, visit the website http://www.rensup.com/ or call at 413-423-3300
Contact Details
1 River St., Erving Ma, 01344
Phone 1-800-659-2211
Fax: 1-413-423-3800