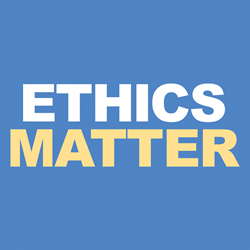 Carnegie Council, the Voice for Ethics in International Affairs
(PRWEB) January 30, 2015
Carnegie Council for Ethics in International Affairs announces its February events, which are open to the public and held in New York City.
Attend the events at Council Headquarters: 170 E 64 St, New York City, 10065.
Or watch them live online: http://www.carnegiecouncil.org/live
Full transcripts, audios, podcasts, and videos will be posted soon after the events.
A Conversation With Leon Botstein
February 4, 6:15PM ET
Leon Botstein, James Traub
Now in his 40th year as president of Bard College, Leon Botstein is one of the great practitioners and one of the most passionate advocates of the liberal arts education. At a time when college presidents often sound like cautious bureaucrats, Botstein expresses himself exuberantly and piercingly.
Ebola And Other Viral Outbreaks: Providing Health Care To The Global Poor In Times Of Crisis
February 13, 8:00AM ET
Unni Karunakara, Robert L. Klitzman
Providing health care to people in crisis is challenging, as the recent Ebola crisis has shown. Over the past few decades, the humanitarian sector has attempted to create global standards, but what happens when governments fail to provide adequate medical services for their populations?
Patients With Passports: Medical Tourism, Law, And Ethics
February 24, 5:30 PM ET
I. Glenn Cohen, Robert L. Klitzman
Medical tourism is a growing, multi-billion dollar industry involving millions of patients who travel abroad each year to get health care. How safe are these procedures? How do you ensure that you will be protected if anything should happen?
Founded by Andrew Carnegie in 1914, Carnegie Council for Ethics in International Affairs is an educational, nonprofit, nonpartisan organization that produces lectures, publications, and multimedia materials on the ethical challenges of living in a globalized world. For more information, go to http://www.carnegiecouncil.org