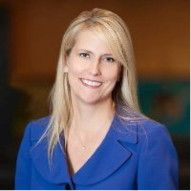 "With vast hospitality sales experience and deep client relationships in the Midwest, Nicole is poised to make an immediate impact in opening our national sales office in Dallas", said Caroline MacDonald, Chief Marketing Officer, Auberge Resorts
Mill Valley, CA (PRWEB) January 29, 2015
Auberge Resorts Collection, owner and operator of boutique luxury hotels, resorts, residences and private clubs, announced today that Nicole Northrop-Jost has joined the company as National Group Sales Director for the Midwest region. In this integral new position, she will oversee group sales and strategic initiatives in the Midwest region. She will be based in the company's new Dallas national sales office.
"With vast hospitality sales experience and deep client relationships in Texas and the Midwest, Nicole is poised to make an immediate impact in opening our national sales office in Dallas and leading efforts to grow our sales network in the important Midwest region," said Caroline MacDonald, Chief Marketing Officer, Auberge Resorts Collection. "Nicole's passion for sales and depth of luxury experience will be a great asset to Auberge Resorts Collection as we expand our market presence in 2015."
Northrop-Jost joins Auberge Resorts Collection from the iconic The Broadmoor resort in Colorado Springs, Colo., where she served as director of national sales and transformed her Northeast and Canadian territory for the corporate and incentive market into the resort's highest producing territory during her two-year term. Prior to The Broadmoor, Northrop-Jost held the position of senior sales manager for 11 years at Four Seasons Resort and Club Dallas at Las Colinas, where she earned prestigious sales accolades, including four President's Club awards, three Achiever's awards, and Top Hotel Salesperson for the Americas for multiple periods. Northrop-Jost's prior hospitality sales experience includes group sales manager positions at Omni Mandalay Hotel at Las Colinas and Grand Hyatt DFW, both in the Dallas area.
Northrop-Jost holds an associate of arts degree in hotel/restaurant management from Baltimore International College and also has certified meeting planner and professional chef designations.
About Auberge Resorts Collection
Auberge Resorts Collection owns and operates a portfolio of exceptional hotels, resorts, residences and private clubs under two distinct brands: Auberge Hotels and Resorts, timeless luxury properties acclaimed for their intimate, understated elegance, and VieVage Hotels and Resorts, a new lifestyle brand that brings together contemporary themes of design, community and wellness in a fresh, active and social environment. While Auberge nurtures the individuality of each property, all share a crafted approach to luxury that is expressed through captivating design, exceptional cuisine and spas, and gracious yet unobtrusive service. Properties in the Auberge Resorts Collection include: Auberge du Soleil and Calistoga Ranch, Napa Valley, Calif.; Esperanza, Cabo San Lucas, Mexico; Hotel Jerome, Aspen, Colo.; Malliouhana, Anguilla; Nanuku Auberge Resort Fiji, Fiji; The Auberge Residences at Element 52, Telluride, Colo.; Pronghorn Resort, Bend, Ore.; VieVage Napa Valley, Calif; and Auberge Beach Residences and Spa, Fort Lauderdale, Florida; with several others in development. For more information about Auberge Resorts Collection, please visit http://www.aubergeresorts.com/. Follow Auberge Resorts Collection on Facebook at facebook.com/AubergeResorts and on Twitter at @AubergeResorts.
Media Contacts:
Niki Jensen/Stacy Lewis
Murphy O'Brien, Inc.
310-453-2539
njensen(at)murphyobrien(dot)com
slewis(at)murphyobrien(dot)com