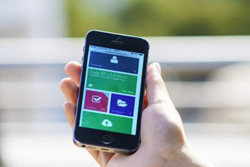 More than 90% of new business applications are written for cloud or mobile deployment. This is where the innovation is happening in the developer community, yet more than 90% businesses today are using on-premises accounting software
Lawrenceville, GA (PRWEB) January 29, 2015
Using the Suntico API, developers will be able to connect their apps to the Sage 50 Accounting US Edition systems already in use by many small to medium sized US companies. It will provide these businesses with a much greater choice of solutions for improved productivity while protecting their investment in their Sage accounting software.
"More than 90% of new business applications are written for cloud or mobile deployment. This is where the innovation is happening in the developer community, yet more than 90% businesses today are using on-premises accounting software," says Hugh Johnson, SVP Business Development at Suntico. "There is a mis-match here that Suntico is solving. Developers will not need to worry about installing any client software or what version of Sage 50 the customer has. We will look after that. I am particularly looking for developers with compelling apps for CRM, e-commerce, warehousing & shipping, payments, scheduling and project management."
This new API uses a JSON Web Token (JWT) to represent the items such as Accounts, Customers, Vendors, Employees, Payments, Receipts, Invoices, Orders and Products.
The API will be free to use for developers, but they will need to apply and be accepted into the program. The API will shortly be available in beta release to selected developers.
Interested developers should can register their interest here.
About Suntico:
Suntico is an online platform to address the multi-trillion dollar productivity gap in small to medium sized businesses employing 10 to 100 people.
Suntico is currently available for Sage 50 Accounting US (formerly Peachtree), Sage 50 Accounting Canada (formerly Simply Accounting), Sage 50 Accounts in the UK and Ireland, and Sage One (Ireland and UK).