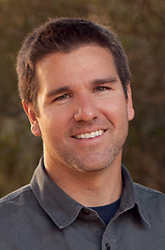 We want to be a pillar in the nonprofit community for the long haul, Eric's passion for nonprofits will help us do that.
Fresno, CA (PRWEB) January 29, 2015
Aplos Software, a cloud-based software company specializing in nonprofit accounting and donor management, has expanded its executive team with the addition of Eric Nasalroad as the Chief Operating Officer. An expert in entrepreneurship, Nasalroad will guide the company as it ramps up growth and scales its web-based services for the nonprofit sector.
With over 10,000 organizations using Aplos in the past two years, Aplos is on track to becoming one of the fastest-growing private companies in the United States. The California-based company anticipates even faster growth as it prepares to debut its web-based donor relations software in February, which will provide a low-cost alternative for nonprofit CRM, email, and donor management software.
"We are growing quickly with hundreds of nonprofits signing up every week and we have no intention of slowing down, but we also know we are growing because we take care of our customers. We plan to grow smart so we will be a pillar of the nonprofit community for the long haul and Eric's passion for nonprofits and experienced leadership will help us do just that," said Tim Goetz, CEO and Co-Founder of Aplos Software.
Eric Nasalroad has started over a dozen small businesses in the past decade and has a passion for guiding others through the process, which led him to becoming a published author, business consultant, and educator on the topic of entrepreneurship. In addition to his new position at Aplos, Nasalroad remains a tenured faculty member and director of the Reedley College Entrepreneurship Center and a faculty member of Fresno State's Lyles Center for Innovation and Entrepreneurship.
"Starting companies can be a thrilling ride, but Aplos is exciting because as this company grows – which it undoubtedly will – it also means we are helping more nonprofits and churches accomplish their missions," commented Eric Nasalroad, COO of Aplos Software. "I love being a part of a team where every member is driven to make a positive impact on the world and knows our work here can help make that happen on a grand scale."
Aplos Software's web-based nonprofit software includes the ability for nonprofits and churches to manage their finances with fund accounting and budgeting, prepare and e-file the annual IRS Form 990 return required for nonprofits, track donations, and accept online donations. Soon Aplos will release Donor Relations, which includes an enhanced donor database, ability to email supporters, and intelligence for easier fundraising. As a cloud-based software, users can access Aplos Software online from any location with an Internet connection, have multiple users with role-based permissions, and automatically back up data online.
About Aplos
Aplos Software specializes in web-based software that makes it simple to manage nonprofits. Named "an excellent choice for nonprofits" by CPA Practice Advisor, Aplos aims to make its software simple and intuitive for the nations two million small and mid-sized nonprofits and churches, while maintaining excellence in accuracy, affordability, security, and online accessibility. In addition, Aplos offers a management platform for professionals to easily oversee multiple organizations. Based in California, Aplos was founded in 2009 and has served over 10,000 organizations from over 50 countries with its various software programs. For more information, visit https://www.aplos.com or call Aplos at (888) 274-1316.