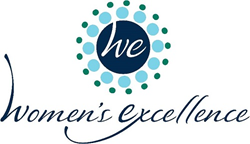 (PRWEB) January 28, 2015
Dr. Rosalyn Maben-Feaster will be giving a lecture for the University of Michigan Health Sciences Scholars Program (HSSP) January 29 from 3-4 pm. HSSP is a pre-professional Michigan Learning Community that introduces freshman to important issues and the breadth of careers in the health sciences by brining together students and faculty from a range of backgrounds, interests, and experiences. Her talk will be focused on how the Patient Protection and Affordable Care Act Affects Health Professionals.
Rosalyn E. Maben-Feaster, MD, MPH is a Michigan native and graduate of the University of Michigan, earning a Bachelor of Science degree in Cellular and Molecular Biology with high honors, a Master of Public Health degree in Health Management and Policy and a Doctor of Medicine degree with distinction from the University of Michigan Medical School. While attending medical school, she was inducted into Alpha Omega Alpha Honor Medical Society, an honor for the top one-sixth of each class. She completed her Obstetrics and Gynecology Residency at the University of Michigan.
Dr. Maben-Feaster's clinical interests include women's health issues such as management of vulvar diseases, contraception including sterilization, irregular bleeding, and health education and policy. Her interest in health policy and advocacy inspired involvement in the American Congress of Obstetricians and Gynecologist. She has served as the Michigan Section Junior Fellow Vice Chair and Chair where she organized yearly Junior Fellow research days and service projects. She currently serves as the Junior Fellow Chair for District V. In addition, she is a proud member of Delta Sigma Theta Sorority, Incorporated, an organization dedicated to sisterhood, scholarship and service.
Dr. Maben-Feaster joined Women's Excellence in August of 2014 as a staff physician engaged in practice of Obstetrics and Gynecology care and advocacy for the women of her community across their life spans. Dr. Rosalyn Maben-Feaster resides in southeast Michigan with her husband and daughter.
Women's Excellence is the most comprehensive obstetric and gynecologic office in Michigan. They also specialize in menopause, weight control, bladder control, endometriosis, robotic surgery, pelvic floor physical therapy, and midwifery services. The knowledgeable, well-trained, compassionate physicians and healthcare providers of Women's Excellence are taking new patients and are conveniently located in three locations throughout southeastern Michigan, Birmingham, Lake Orion and Clarkston. For more information, visit http://www.womensexcellence.com