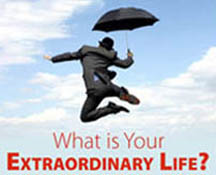 "Leaders are visionaries with a poorly developed sense of fear, and no concept of the odds against them. They make the impossible happen."― Robert Jarvik
Chapel Hill, NC (PRWEB) January 30, 2015
A team of eight people is leading the charge in creating an extreme makeover of the Boys Cabin at the Central Children's Home, located at 211 West Anticoch Drive, Oxford, NC 27565. The NC152 Leadership Team from the Legacy Center in Chapel Hill, NC are partnering with the Central Children's Home in Oxford to revitalize the boys cabin with new paint, furnishings, facility upgrades and they are also creating a computer center to be utilized by both the boys and the girls staying there. They are inviting the larger community to join with them in this creative and visionary endeavor.
This project is a part of Legacy Center's three-month leadership development program. The NC152 Team's coaches include Dr. Lori Todd, Katie Baird, and Lina Yang. Legacy Center believes that the most effective leaders lead from their hearts, with a clear vision and a firm intention. In the Leadership Program, the participants are coached to stand outside the ordinary in order to achieve a quantum leap in results, personally, professionally, and in the domain of making an impact on this planet.
What makes this project unique is that the Legacy Center Leadership team designs the project from start to finish in less than two weeks, cannot use any of their own money, involves the community to do 75% of the work and has to have it completed in two days! Projects are born from the world vision of each team and usually have budgets that exceed $30,000. This project will renovate 6 bedrooms and 3 bathrooms with new furniture, fresh paint, linens and towels. The team will also be creating a new computer center outfitted with computers and furniture, plus kitchen supplies, a flat screen TV and DVD player.
Legacy Center teams focus on projects that benefit children, environment, animals, elderly, family, health, youth and world community. Legacy Center's NC152 leadership team selected the Central Children's Home of Oxford through an application process that examined need, potential and philosophical fit.
In every community, boys and girls are left to find their own recreation and companionship in the streets. An increasing number of children find themselves in an environment where they are abused, abandoned with are at home with no adult care or supervision. The Central Children's Center of Oxford takes in these children and provides a safe, loving place for the children to live and feel loved. They positively impact over numerous children in North Carolina.
The NC152 Leadership team invites you to make this "Extreme Makeover" project possible on the weekend starting January 31, 2015 at 7:00 am Eastern Time extending through Sunday, February 01, 2015. Work will start at 7:00 am on Saturday and Sunday. Everyone is invited to come out, make a difference, and have this vision become a reality. The Children's Home makeover will send a powerful message to these children that they matter, are loved and are valued. Legacy Center's NC152 team will celebrate the completion of the project with a ribbon cutting ceremony on Friday, February 20, 2015 at 4:30 pm at the Central Children's Home in Oxford, NC.
About Legacy Center Legacy Center, Inc:
Legacy Center offers a full curriculum of bold leadership workshops and coaching for people committed to creating extraordinary results, a meaningful experience of life, and impacting the world. For more information, go to http://www.thelegacycenter.com or call 919-678-6000.
Contact Information
Rob Katz
Legacy Center
http://www.thelegacycenter.com
+1 919-678-6000