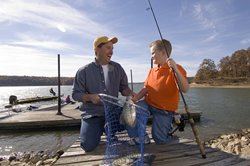 Start the application process well in advance of anticipated travel.
(PRWEB) January 29, 2015
People with a criminal record can be denied entry to Canada, even if they are from the neighboring United States. In fact, offences regarded as minor such as DUI's are enough to be denied entry. However, there are many Americans with past criminal records that want to visit Canada. For example, many people want to come to Canada for the fishing. There are almost 200 species of fish residing in Canada's fresh water lakes which makes a fishing trip to Canada a great experience. Hunting bigger game than fish? Canada is also a premier game animal destination for hunters. In these cases, applying for Criminal Rehabilitation Status or a Temporary Resident Permit with the assistance of the experts at Pardon Services Canada, is an option to allow crossing the border.
The Record Suspension and Waiver Specialists at Pardon Services Canada have compiled this list to assist Americans understand how a criminal record can affect the ability to travel to Canada.
1. Even without a conviction, there is a strong possibility that an arrest or charge will appear when a criminal record search is conducted. This means a Temporary Resident Permit (TRP) or a Criminal Rehabilitation Status application must be completed.
2. Canada weighs a conviction in the United States against its own legal system statutes. A misdemeanor in the Unites States may be considered a more serious offence in Canada, so do not assume a 'minor' conviction will not be an issue when trying to cross the border.
3. Application fees ranging from $200 to over $1000 to process Criminal Rehabilitation Status applications. The amount is tied to the seriousness of the conviction(s). The Temporary Resident Permit application fee is $200 CDN.
4. Be absolutely honest in completing the application form. If conflicting information arises during the processing of an application, the result can be never being allowed entry into Canada.
5. Start the application process well in advance of anticipated travel. Processing times can be lengthy.
Knowledgeable help is available to make travel to Canada trouble free. Pardon Services Canada works with clients in the preparation of both Criminal Rehabilitation Status and Temporary Resident Permit applications. Call 1 8 NOW PARDON or visit the website RemoveYourRecord.com.
About Pardon Services Canada
An industry leader in helping individuals overcome the obstacles of a criminal record. Since 1989, Pardon Services Canada has successfully assisted over 100,000 Canadians exercise their lawful rights under the Criminal Records Act of Canada, and the Immigration and Nationality Act of the United States. Services include US Entry Waivers, Record Suspensions (formerly called pardons), and fingerprinting. Now also assisting Americans enter Canada with Temporary Resident Permits and Criminal Rehabilitation Status. To get started, call toll free 1-866-972-7366 or visit the website Pardon Services Canada.