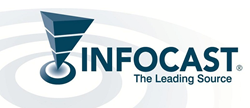 Infocast has organized the EPA Clean Power Plan Implementation Summit to provide a gathering place to discuss the most significant national climate change action in U.S. history
Los Angeles, CA (PRWEB) January 29, 2015
Infocast, the leading business intelligence and networking events producer in conferences surrounding environmental policy, has announced the EPA Clean Power Plan Implementation Summit, scheduled on March 31 – April 02, 2015 at the Hyatt Regency in Atlanta, GA.
In 2014, the EPA, under President Obama's Climate Action Plan, proposed the Clean Power Plan to cut carbon pollution from existing power plants. This plan has generated a major change in environmental policy and is shaping new market dynamics. The proposed 111(d) rule would leave authority of compliance up to the states and allow them to be creative in the process of developing a plan to fit their needs to reduce carbon emissions while also meeting national goals. States need to start preparing now in order to meet the fast approaching state plan submission deadline in the Summer of 2016.
Infocast has organized the EPA Clean Power Plan Implementation Summit to provide a gathering place to discuss the most significant national climate change action in U.S. history and the opportunities on the road to compliance under the proposed 111(d) rule. Speakers from the Environmental Protection Agency, Duke Energy, North Carolina Department of Environment and Natural Resources, Georgia Power, Berkshire Hathaway Energy, Tennessee Valley Authority and more will be on-hand to address the recent changes in environmental policy including: strategies on how to develop state plans, how utilities/IPPs will prepare for compliance to meet interim targets, the impacts of the EPA's building blocks on energy markets and operations and explore the opportunities that exist for clean energy providers and investments in zero-and low-emitting power sources.
Attendees will have the opportunity to network with policy-makers, regulators, ISO/RTOs, utilities/munis, IPPs, EPCs, environmental engineering firms, technology providers and get the most up- to-date information regarding the EPA's Clean Power Plan and discuss the proposed 111(d) rule and its direct impacts on power prices, system reliability, natural gas markets and infrastructure.
For more information, to register, or to join as a sponsor, visit the event website at infocastinc.com/epa-clean-power-strategies or contact Infocast at 818-888-4444.
About Infocast
For over 25 years, Infocast has produced the highest quality events, tailored to the needs of the industries we serve. We intensively research the marketplace, pulling from an extensive network of experts to give you the information and connections to succeed.