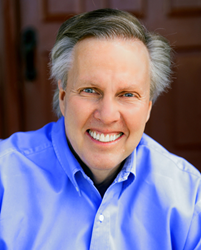 Our REAL TALK Mobile App teaches users how to....create conversations based on REAL Talk, which improves respect and relationships and drives results—unlike 'fake' talk, which generates chatter and drama, but never any change.
Springville, UT (PRWEB) January 29, 2015
Available today, the REAL Talk® Mobile App is the first-ever application to guide individuals through and prepare them for effective conversations. Launched by Dr. John R. Stoker, the author of "Overcoming Fake Talk," and DialogueWORKS, the communications experts behind the popular training program "REAL Talk: Creating REAL Conversations for Results," the new app is based on Dr. Stoker's best-selling book and the REAL Talk training program. The REAL Talk Mobile App can be downloaded at no cost from Google Play and iTunes.
On the REAL Talk Mobile App, each conversation follows a basic framework of four steps: Initiate-Discover-Connect-Build. The app guides users step-by-step through the conversation framework, jogging their ideas and thoughts along the way with questions and examples to help them focus their thinking. The app prompts users to record what they want to say in each of the four phases, and then displays the entire conversation created on a summary screen.
"We are thrilled that the REAL Talk Mobile App is now available to people around the world," said Dr. Stoker. "Many people struggle to talk about broken commitments, poor performance, lack of accountability, lack of respect, and other issues, while some just don't know how to address people who constantly criticize, fail to do their fair share of work, miss deadlines, or refuse to learn new skills.
"Our REAL Talk Mobile App teaches users how to address these situations – and many more – by creating conversations based on REAL Talk, which improves respect and relationships and drives results—unlike 'fake' talk, which generates chatter and drama, but never any change," he said.
Every conversation on the app is initiated in a carefully thought-out manner. The app then outlines questions to be asked so that the issues involved can be thoroughly discovered. Next, the user walks through connecting wants and expectations. Finally, the app shows the user how to end the conversation on a practical, building note once plans are developed, goals are set, and commitments are finalized.
With the REAL Talk mobile app, the framework of Initiate-Discover-Connect-Build can be applied to different conversations, such as one where constructive feedback is given in the office or another where plans for the weekend are discussed with a spouse. Users can create and save a conversation to prepare in advance, for example, for a "touchy" conversation. The app also allows users to save conversation templates so that yesterday's conversation one colleague can be easily and appropriately modified for a second colleague tomorrow.
The Resources screen on the app gives users fingertip access to helpful information available on the DialogueWORKS.com website, including self-assessments, blogs, webinars, newsletters, media presentations, and more.
New users of REAL Talk are encouraged to review the application and email comments and suggestions to the DialogueWORKS team at info @ dialogueworks.com.
For more information, visit http://www.dialogueworks.com.
About John Stoker
Dr. John R. Stoker is the president of DialogueWORKS, Inc., which helps clients to achieve results while helping organizations and individuals build a solid culture of respect and positive relationships. He is also the author of the best-selling book, "Overcoming Fake Talk." For more than 20 years, Dr. Stoker has worked in organizational development, helping leaders and individual contributors learn skills to assist them in achieving superior results. Dr. Stoker has extensive experience in leadership, change management, dialogue, critical thinking, conflict resolution and emotional intelligence. He has worked with companies such as Cox Communications, Lockheed Martin, Honeywell, and AbbVie, among many others.