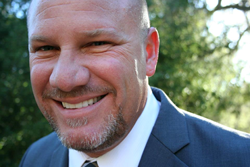 Have a San Diego real estate expert help you find the perfect home. Work with the local experts.
San Diego, California (PRWEB) January 29, 2015
Homes for sale in San Diego are in need of qualified buyers in order to purchase them. A new relationship between mortgage expert Kevin Leonard and a few local real estate agents should remedy the situation. The organization headed by Mr. Leonard has been co-branding themselves with top real estate agents in Southern California cities, and has just added a few more. The San Diego real estate team has put together new first time home buyer articles and have been posting them on popular real estate websites. The information is meant to encourage those who are looking to become homeowners but are not quite sure if they meet the guidelines. They are also offering information on down payment assistance for a home purchase with programs like CHDAP. These new prospects will be pre-qualified to determine if they can buy a property, and then introduced to a local San Diego Realtor. To find out more about working with the team of real estate and mortgage professionals click here.
With interest rates still at historic lows, the team is not only busy with finding new home buyers, but are also very active in refinancing San Diego properties to save homeowners money. The group is sending out mail offering the VA IRRRL or the Interest Rate Reduction Refinance Loan, and FHA streamlines. Both of these loans are very popular because the homeowner does not have to come out of pocket any money and can save hundreds of dollars a month. Because these loans are VA and FHA loans, they generally fund quickly because they need less documentation. To find out more about lowering a mortgage payment with a VA IRRRL or a FHA streamline call the local office directly at (858) 999-3737
About:
Kevin Leonard began in the mortgage business in 1997 and since then he has become one of the leading mortgage experts in the country, and has earned national acclaim for his efforts. Mr. Leonard prides himself in offering constant communication with his clients so that they have a full understanding of the loan process from start to finish. He is personally responsible for thousands of fundings, and along with his team, he has over 5 billion in residential loans funded to his credit. Mr. Leonard has a full understating of the loan process from start to finish, and also consults with a long list of mortgage bankers in the secondary market. There are few, if any, that have the experience that Kevin Leonard has in the mortgage profession. He was one of the first to register with NMLS in 2008 when it was first instituted, and currently is licensed in the state of California as a loan originator. He is partnered with the best real estate agents in San Diego for a good reason—he offers fast pre-approvals with the ability to fund purchase loans quickly. To learn more about San Diego reverse mortgage lenders click on the highlighted link.
Contact:
Kevin Leonard
Phone: (858) 999-3737
NMLS #6279