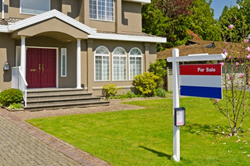 the market recovery will continue to strength especially since equity wealth increased in 2014
Chicago, IL (PRWEB) January 28, 2015
The Federal Savings Bank, a Midwest based lender, was intrigued by a recent January 15th article by Trulia stating that about three-fourths of the housing market was back to normal in 2014, as existing-home sales have increased and employment has improved. To summarize, all of the five components of Trulia's Housing Barometer increased in 2014 from the previous year to either reach historical levels or close to them.
Of these indicators, the biggest gain came from the employment rate of 25- to 34-year-olds - a crucial homebuying demographic for the market - which surged 20 percent in 2014 from 2013. Existing-home sales excluding distressed properties reached 82 percent normalcy in November 2014, up 9 percent from November 2013.
While low inventory was a problem in the housing market in 2014, more homeowners could be inclined to sell as property values increase in 2015, increasing the number of homes in the market.
"We'll continue to see improvement in existing-home sales, as I expect we'll see more inventory this year," Trulia Chief Economist Jed Kolko said in a statement. "That could further slow down price gains but should add to the volume of sales."
The Federal Savings Bank thinks that the market recovery will continue to strength especially since equity wealth increased in 2014 which will allow homeowners to move up into larger houses this year. More equity often provides incentive for homeowners to sell their homes, freeing up property for first-time home buyers looking for starter homes.
RealtyTrac Vice President Daren Blomquist told Bloomberg Business on January 22nd that the rise in inventory could come from homeowners who were unable to afford upgrading to a bigger home during the housing recovery due to finances and lack of equity. A report from RealtyTrac found the number of homeowners with 10-20 percent equity at the end of 2014 rose 1.2 million.
First-time home buyers starting the home search could contact the Federal Savings Bank, a veteran owned bank, to apply for financing for their houses.