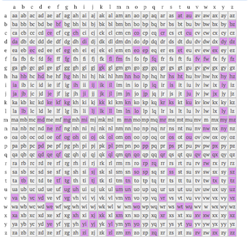 "LL.com domain names provide instant credibility to an existing company looking to shorten their URL or rebrand, or to a new company looking to help define the image of their business and set themselves apart from their competition
Boston, MA (PRWEB) January 29, 2015
Igloo.com, a leading broker of ultra premium domain names and websites announced today that RG.com and JO.com are now listed exclusively for sale with their firm. Two-letter (LL) .com domains have seen an unprecedented growth in value in recent years with some sales closing well into the seven figures including FB.com bought by Facebook in 2010 and IG.com acquired by London based IG Group in 2013. As more of these names are sold and the availability becomes more limited, the average price point will continue to rise.
LL.com domain names are already being used by some of the world's biggest, and most successful brands across several industries. Financial companies, including Goldman Sachs (GS.com) and Merrill Lynch (ML.com), and airlines, including American Airlines (AA.com) and British Airways (BA.com) have realized the value in shorter domain names for some time. In most cases, it's just a matter of timing, budget and forward thinking. For other companies, it is a necessity realized later in the game. As the company grows, it can become more costly to acquire a particular LL.com as the LL.com may already be in use by another
party.
Just as predicted by MediaOptions nearly two years ago, "When mobile Internet usage on mobile outnumbered those on PCs (which it has in both the US and Asia according to Incisive Interactive Marketing and TechInAsia) shorter domain names, especially LL.coms, became increasingly more important and more desirable". Further, "The likelihood of a typographical error on a mobile device is increased and that "liability" can be hedged by having a shorter domain name that requires less typing and fewer characters to enter."
It was in the last 18 months that domain brokerage firms like Igloo.com started to see a surge in LL.com sales. This was not predominantly in the US but, mainly in China and other Asian markets. It is interesting to note that last year's largest public LL.com sale was MI.com to Xiaomi Inc., a privately owned Chinese electronics company with plans to go global. While many Global 500 companies (e.g. General Electric-GE.com, Procter & Gamble- PG.com, General Motors-GM.com) have already acquired shorter domain names to use as their main address on the internet and others like Wells Fargo has chosen to use a shorter domain (WF.com) specifically to direct clients to their mobile site, there are still a large number of global 500 companies who have yet to secure their shortened domain name. With only 676 two-letter combinations available to begin with, and many of the LL .com domains already spoken for, those remaining will continue to increase in value as more are sold off, providing built-in asset protection on the buyer's upfront investment.
With more than eight new Internet users being added each second, according to InternetLiveStats.com, and the majority of them on mobile devices, the need to stand out with a short, brandable, easy to remember domain name will become that much more important. "LL.com domain names provide instant credibility to an existing company looking to shorten their URL or rebrand, or to a new company looking to help define the image of their business and set themselves apart from their competition," says Tessa Holcomb, CEO at Igloo.com. "RG.com and JO.com are two highly used letter combinations and we look forward to seeing the successful acquirers enjoy increased enterprise value and the distinct advantages an LL.com domain name has to offer."
To inquire about RG.com and JO.com or other premium domain names, you can contact Karen Keighley directly at +1 508-689-9569, ext. 802 or Karen(at)igloo(dot)com. For complete access to our domain inventory please visit Igloo.com.
If a domain name you are interested in is not available to register, Igloo has the relationships, experience and understanding necessary to help you acquire domain names, and even websites, currently owned and operated by another individual or company.
About Igloo.com
Igloo.com assists both businesses and domain owners in the overall planning and execution of their domain strategy. We specialize in domain acquisitions, branding needs, and sales for our clients and help companies stake their claim online, rebrand, or simply acquire descriptive domain names to help set them apart from their competition. With upwards of $120 million in domain and website transactions behind us, Igloo's results oriented team is unparalleled in experience, knowledge and most importantly, results.