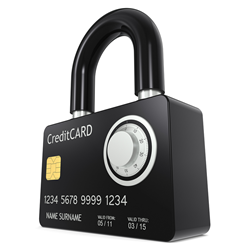 PCI Policies and Procedures Now Available for Instant Download for Helping Merchants and Businesses with Rapid & Comprehensive PCI DSS Version 3.0 Certification.
Dallas, TX (PRWEB) January 29, 2015
pcipolicyportal.com, the global leaders in PCI policy documentation since 2009, are now offering a completely revises set of PCI policies and procedure for immediate download. Developed by information security and regulatory compliance specialists, the documentation contain all necessary policies, procedures, forms, checklists, training material – and more – for ensuring rapid and complete PCI compliance.
The industry leading set of PCI policies and procedures comes complete with the following material:

Detailed PCI DSS Overview
PCI DSS Specific Policies and Procedures Manual (240 + pages)
PCI DSS Provisioning and Hardening Documents (205 + pages)
Information Security Policies and Procedures Manual (102 + pages)
Security Awareness Training Packet & Employee Quiz (65 page manual, 105 PPT slides)
PCI DSS Project Management Template
Business Continuity and Disaster Recovery Planning (BCDRP) Manual (52 pages).
Risk Management and Risk Assessment Template Packet
Incident Response Plan Template
Fraud Policy and Procedures Manual (101 pages)
PCI DSS Mandated Third-Party Service Provider Monitoring Packet
PCI DSS Certificate of Compliance Template
Free Updates for Version 3.0 PCI DSS!
There's simply no need for spending thousands of dollars on PCI policies and procedures when merchants and service providers can easily download the Global PCI DSS Policies Packets today from pcipolicyportal.com. Becoming compliant with the PCI DSS standards has never been easier, thanks to the payments experts at pcipolicyportal.com.