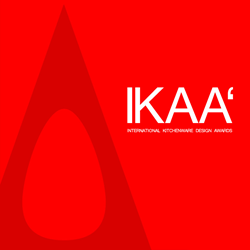 Como, Italy (PRWEB) January 29, 2015
A' Design Award and Competition is please to announce it call for entries to the International A' Kitchenware Design Awards. The A' Kitchenware Design Awards is an annual juried design competition that accepts nominations of Bakeware, Tableware, Drinkware and Cookware Designs from industrial designers, design teams and product manufacturers worldwide.
Entries to the Kitchenware Design Awards shall be completed by February 28, 2015. Results of the competition will be announced to public on April 15, 2015. Entries will be evaluated by a grand 50-person jury panel of design scholars, design professionals and press members.
Laureates of the A' Kitchenware Design Award & Competition is eligible to receive the coveted A' Design Prize. The A' Design Prize includes but not limited to: 1. Award Winners' Press Release Preparation and Distribution. 2. Exclusive Interview with the Award Winners. 3. Inclusion in World Design Rankings, Designer Rankings and Design Classification Platforms. 4. Exhibition of Awarded Works in Italy, Ireland and Holland. 5. Online Exhibition of Awarded Works at Design Mag. 6. Translation of Awarded works to other languages. 7. Invitation to Glamourous Black-Tie Gala Night and Award Ceremony in Italy. 8. Hardcover yearbook annual of best designs. 9. Exclusive 3D Printed Award Trophy. 10. Design Excellence Certificate and many others.
Press members and design enthusiasts are kindly invited to check the previous award winning kitchenware designs at http://www.awardeddesigns.com
About the A' Design Award & Competition
Since its establishment in 2009, the A' Design Award & Competition became the World's largest design accolade. The A' Design Award logo reaches billions of impressions each year through appearances in national televisions, newspapers as well as design publications worldwide. The ultimate aim of the A' Design Award & Competition is to create a global awareness for good design practices and principles by highlighting the very best design examples from all countries. Learn more about the A' Design Awards at http://www.designaward.com